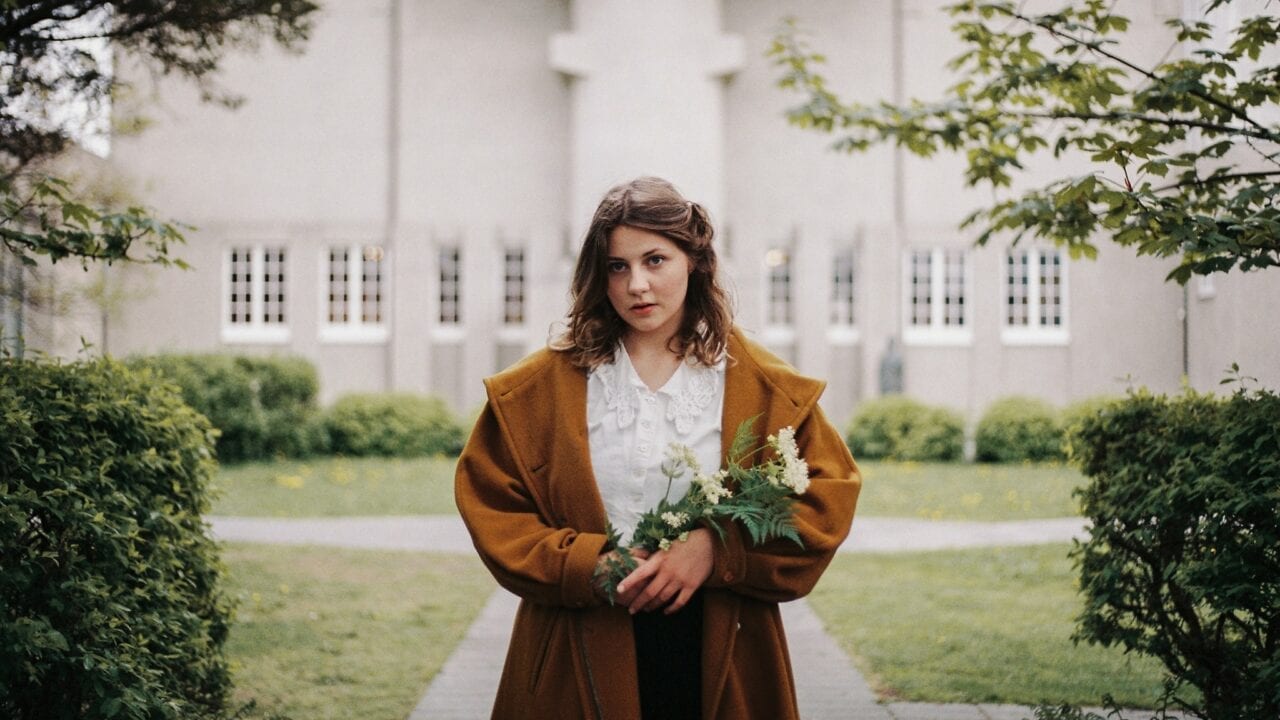 Picnic Concerts: Salóme Katrín (IS)
Salóme Katrín is a 25 year old musician from Ísafjörður. She moved to Reykjavík in the autumn of 2015 and started studying philosophy at the University of Iceland, but soon found out that music was the most important thing in her life. She said goodbye to the university and started studying music at the FÍH music school and graduated in the spring of 2020. Now she is taking her first steps as a musician and songwriter and recently released her first EP, Water. Salóme composes, sings and plays the piano, but with her can be heard string instruments, wind and percussion on the record. Salóme won the Kraumur Prize for the EP in 2020, and was also named Newcomer of the Year 2020 by Morgunblaðið. She was also nominated as the Brightest Hope at the Icelandic Music Awards.
Interview with Salóme Katrín: 
You have studied philosophy, has that affected your music?

I was just studying philosophy for a short period of time, but then I did not have enough hours in the day to be in philosophy, two jobs and to make music. So I just had the feeling I had to quit. But maybe in some way. I've always been very interested in life and existence there, so maybe there was some kind of inspiration. And I might be going back to philosophy this fall.

If you were an instrument, what kind of instrument would you be, and why?
I play piano the most, so piano would be the most powerful answer. But I think I would be some kind of melody instrument, maybe a cello. Because it can be friendly and warm, but it can also be brutal and it's always beautiful in songs.
You have a song named Water, what does water mean to you?

It's a big part of my existence. I'm from Ísafjörður and there is a sea all around. So I grew up with the sea right next to me. The song Water is about nature experience, how the tone draws into the sea. There is some interaction between the brain and the heart. And then for some time it could just be a turbulent sea, full of waves and peaks, and then it could also just be bright as a mirror. There is some confidence in knowing that we are not alone.

You sing mostly in english, have you ever thought about changing to icelandic?
I have a few songs in Icelandic, and  there are always different lyrics and different emotions when I sing in Icelandic. But I think I will not change. I'm going to continue in English, for now.

What can the audience expect from your concert on Sunday?

I am incredibly excited and happy to be part of such a beautiful program. It will just be a beautiful moment and time to think a bit about your own feelings. At least some kind of present consciousness. Lots of emotions and beautiful songs.