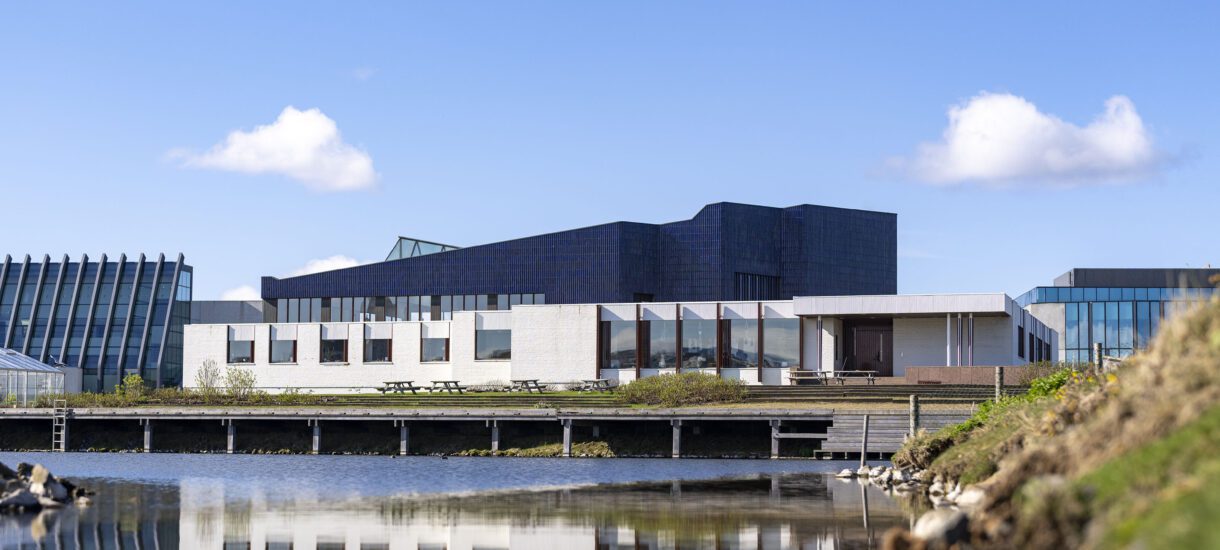 Opening Hours and Accessibility
WELCOME
The Nordic House is open Tue-Sun 10-17.
SONO // book a table
Tuesday – Sunday 10am -17pm
Transportation
The Nordic House is in central Reykjavík. The walking distance from the city center is approx. 15 minuets. You can also use Strætó and take route 15 and get off at "Íslensk Erfðagreining". You can also take route 1, 3 or 6 and get off at the University of Iceland. We recommend www.straeto.is to find the most suitable route.
Accessibility
The Nordic House has good access to most of the building's spaces. There is a wheelchair ramp that leads up to the house and inside the house there is an elevator that goes down to the exhibition space Hvelfing. Unfortunately, there are only stairs down to the children's library from the library itself, but for wheelchairs it is accessible from Hvelfing. It is our agenda to improve accessibility for all in our nearest future. We warmly welcome all comments and suggestions.