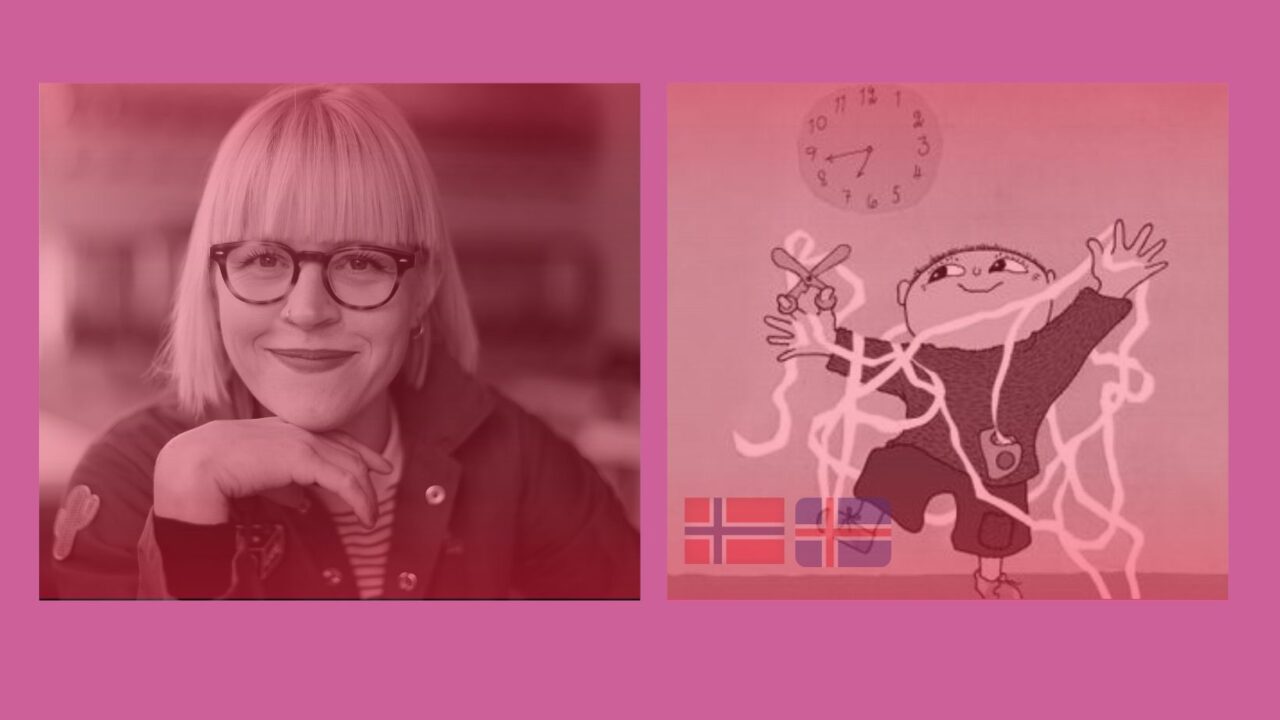 Sunday Story Hour – Norwegian and Icelandic
The whole family is welcome to our Sunday Story Hour in Norwegian and Icelandic in the Children´s Library at the Nordic house. The stories will be a part of our interactive exhibition Congratulations Alfie Atkins! where we celebrate his 50-year-old birthday and Gunilla Bergström's authorship. The stories will centre around Alfie Atkins everyday life and cheeky mischief. After the reading, people are welcome to stay at the library and discover our new exhibition where drawing activities related to the picturebooks will be provided by the storyteller Rán Flygenring. The exhibition also has its own educational material available at the library for those who are interested.
Rán Flygenring is half Icelandic and half Norwegian, born in Oslo but raised in Iceland. Rán works as an illustrator, artist and author in Reykjavik and has published more than 20 books in Icelandic and German, most of them in collaboration with other authors. Several of the books have been translated into other languages; among others Korean, Turkish, Swedish and Mandarin Chinese. Rán has also worked with live-drawing on conferences and meetings, and the use of visual analysis in relation to strategic planning. She has additionally worked with many kinds of thinkable and unthinkable tasks; painted wall paintings in a tunnel, established a luxury hotel for puffins, worked with urban planning, directed short films and illustrated beer boxes. Rán has received awards and recognition for her work as an illustrator.