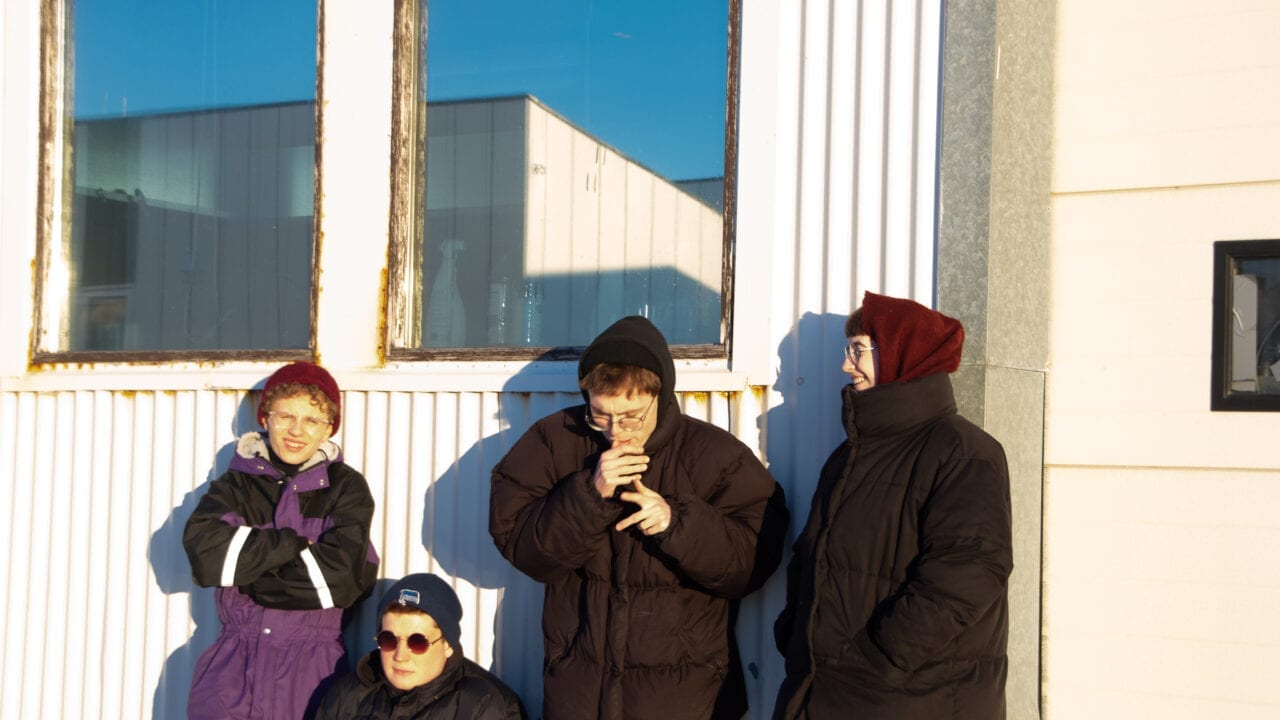 Picnic Concerts: Supersport! (IS)
Supersport! was born in a sort of in-between state in the members' lives around autumn 2019, but soon turned into an elegant but lively alt-pop project. The group's first EP, Dog Run EP, which came out via Reykjavík-based arts collective Post-dreifing last July, was met with enthusiasm by music fans and critics alike, and was recently nominated for the annual Kraumur Music Awards. The band places a big emphasis on the DIT (Do-It-Together) ethos, and celebrates extensive collaborations with other artists.Their first LP will be released this summer.
Interview with Bjarni and Hugi from supersport!:
How did you become supersport!?
Bjarni: me and Þóra (bass player) had a band, bagdad brothers, and wanted to keep on writing songs together. So the day after we quit we decided to continue with a new band. I had been in a band before with Dagur, the drummer, and asked him if he wanted to join. Hugi came up in our minds and we asked him as well.
Hugi: Yeah, and I was excited to be in any band, especially this one.
How would you describe your music?

Bjarni: I would say we are a pop band, even if Dagur the drummer, would not accept that.
Hugi: The influence is from pop; it's an interesting form to work with, when it comes to soundscapes.

You have been writing some music about your life during the covid pandemic, how was it?
We were practicing two times a week, we really kept in shape. When we started the studio work it became more meetings and planning instead of practicing. Covid did not give us more time, most of us have been in school. It has not been any easier, just harder to write songs because it´s harder to get inspiration when you are isolated. The sound of our music might be darker now.
Are you supersporty? 
No. Originally the name comes from a british band, Quickspace, that we like very much. In the beginning they were named Quickspace Supersport, but then they dropped supersport so we picked it up. We like the idea that being active is a metaphor to develop yourself – to use activity as a metaphor to become a better person. Our clear goal is to be better people and better musicians all the time.

What can the audience expect from your concert at the Nordic House?
It's depending on the weather. supersport! has two very different sides, we love playing load rock and sometimes acoustic play. If the weather is good it will be rock n roll,  if we are playing inside it will be more low key.