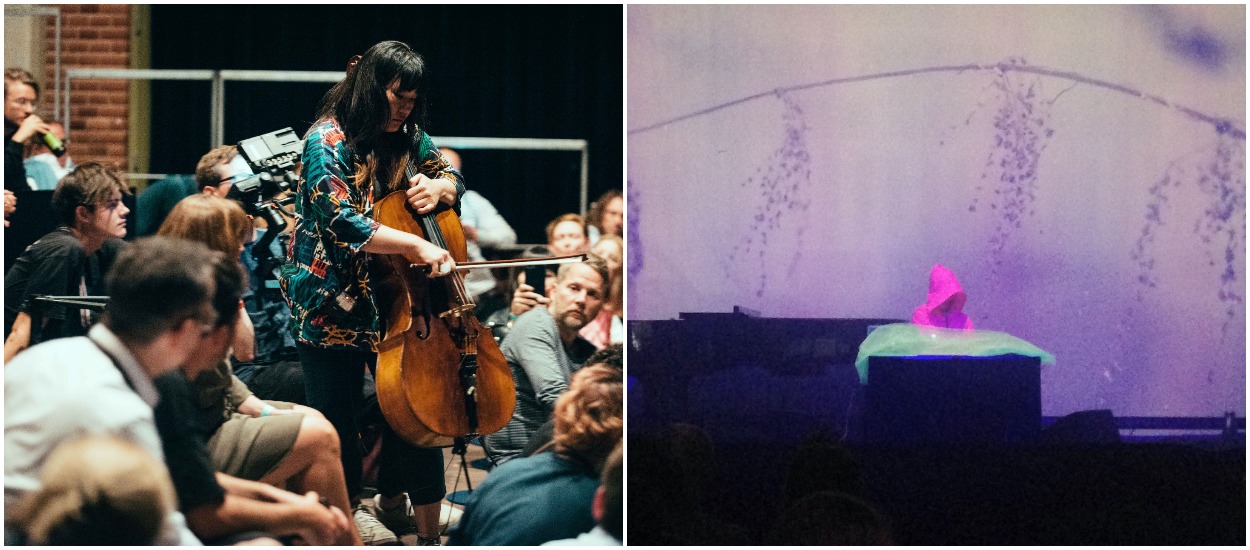 Safnanótt – myndlistarsýning og tónleikar
Verið velkomin á safnanótt í Norræna húsinu þar sem boðið verður upp á leiðsögn um sýninguna Land handan hafsins og tónleika.
Leiðsögn
Klukkan 19:30 verður gestum og gangandi boðið upp á leiðsögn um sýninguna Land handan hafsins með forstjóra Norræna hússins, Sabinu Westerholm. Land handan hafsins er sýning á verkum fimm finnskra listamanna sem veita innsýn í hugmyndir sínar og drauma um betri heim. Á sýningunni má finna málverk, ljósmyndir, myndbandsverk og skúlptúra sem leiða okkur inn í heim eftirsjár og dagdrauma en sýna okkur einnig hvað gerist þegar ólíkir heimar rekast á.
Tónleikar
Klukkan 20:30 hefjast tónleikar í Hvelfingu Norræna hússins með kóreska sellóleikaranum Okkyung Lee og finnska raftónlistarmanninum og kantele leikaranum Olli Aarni.
Hönnunarbúð hússins verður opin og boðið verður upp á heita drykki.  Aðgangur er ókeypis! Nánari upplýsingar um tónlistarmennina Olli Aarni og Okkyung Lee má finna á ensku hér fyrir neðan.
Olli Aarni is a self-taught musician from Finland. His texturally rich music weaves acoustic and electronic sounds into one harmonic mass. In his performance at the Nordic House, he will play the traditional Finnish instrument kantele and electronics. Aarni's music has been released on four continents by labels like Flau and Longform Editions, and he has performed in various European countries and in Japan. He also works with sound poetry, plant sonification, skateboarding, and literature.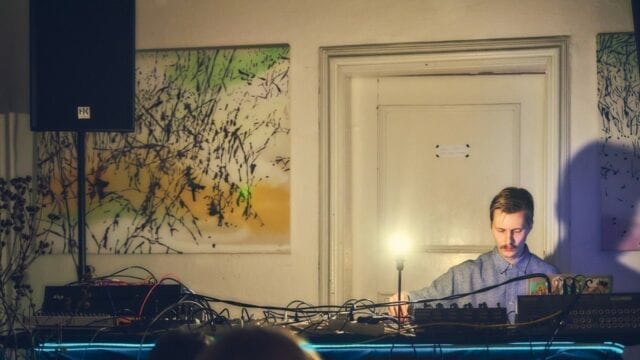 Okkyung Lee is a cellist, composer, and improviser who moves freely between artistic disciples and contingencies. Since moving to New York in 2000 she has worked in disparate contexts as a solo artist and collaborator with creators in a wide range of disciplines. A native of South Korea, Lee has taken a broad array of inspirations—including noise, improvisation, jazz, western classical, and the traditional and popular music of her homeland—and used them to forge a highly distinctive approach. Her curiosity and a determined sense of exploration guide the work she has made in disparate contexts.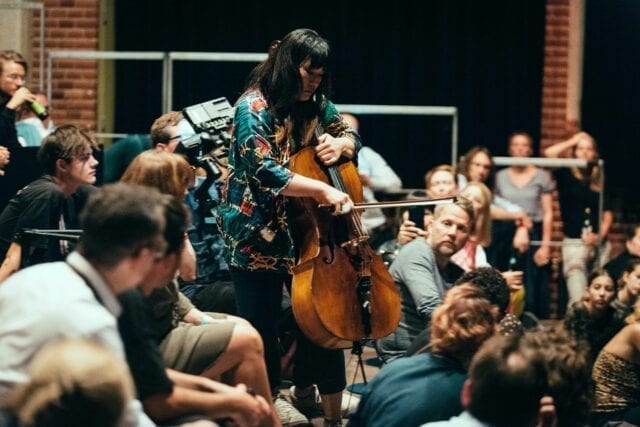 She has appeared on more than 30 albums, including a diverse variety of recordings as a leader, whether the acclaimed solo improvisation effort Ghil, produced by Norwegian sound artist Lasse Marhaug for Ideologic Organ/Editions Mego, or composition-driven collections like Noisy Love Songs (for George Dyer), released by Tzadik. In 2018 she released Cheol-Kkot-Sae (Steel Flower Bird), an ambitious piece drawing upon free improvisation and traditional Korean music that was commissioned for the 2016 Donaueschingen Festival by SWR2, where she collaborated with western improvisers Marhaug, John Butcher, Ches Smith, and John Edwards along with Pansori vocalist Song-Hee Kwon and traditional percussionist Jae-Hyo Chang. She currently leads an intricately nuanced Yeo-Neun Quartet featuring harpist Maeve Gilchrist, pianist Jacob Sacks, and bassist Eivind Opsvik that explores the lyrical side of her writing
Musical mentor program Forecast
Forecast offers artists and creative thinkers from anywhere in the world the chance to work with accomplished mentors toward bringing their projects to fruition. Forecast transcends neatly defined disciplines and genres to provide insight into creative production processes and carve out space for the questions on the minds of the next generation of trailblazers.