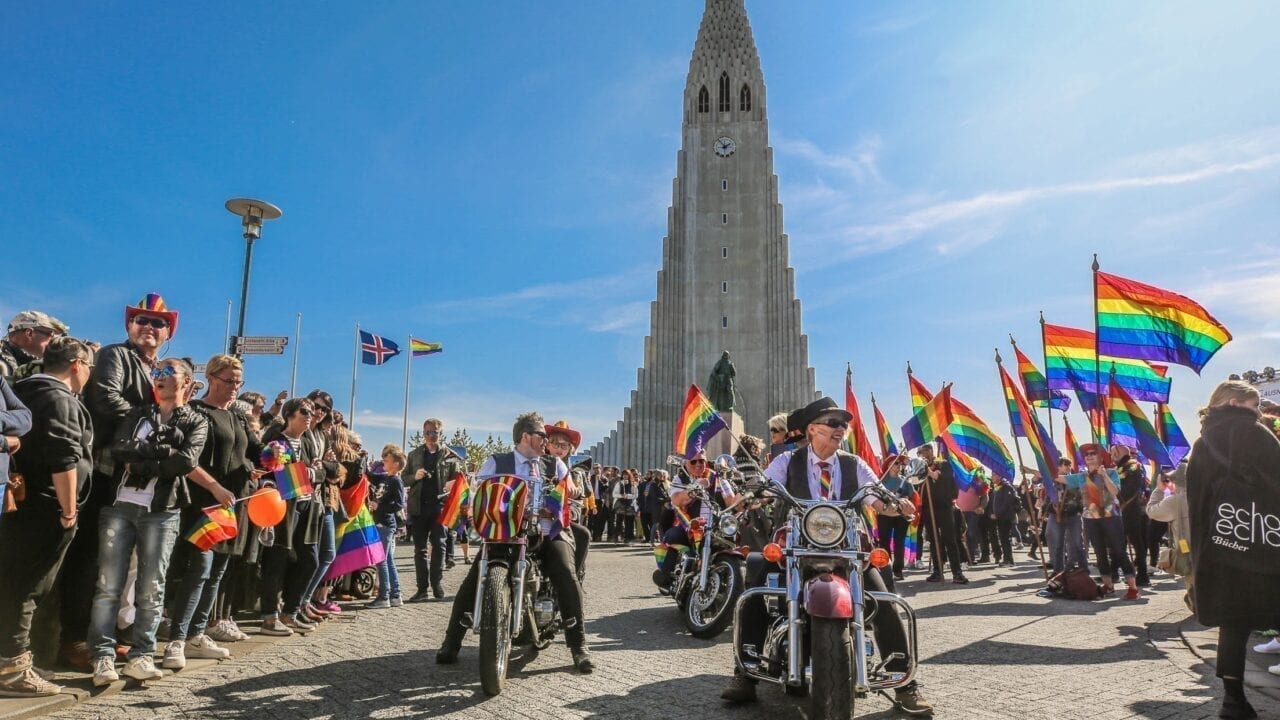 A Queer Utopia? The Dissonance Between Legal Rights and Societal Acceptance in Iceland
Why does Iceland score the lowest of the Nordic countries on the ILGA-Europe Rainbow Map? Does Iceland still have a long way to go when it comes to safeguarding the rights and well-being of queer people?
Samtökin '78 and the Nordic House in Reykjavík invite you to participate in an online seminar on legal rights and societal acceptance of queer people in Iceland, broadcasted from the Nordic House in Reykjavík the 13th of October. Save the date! You can connect to the stream from the top of this page. The event will take place 17:00-18.30 GMT, 19:00-20:30 CET.
The meeting is a part of a row of seminars occurring in all the Nordic countries, with the common objective to shed a light on barriers and challenges related to equality and the rights of queer people in the Nordic countries. The effort sprung from the cooperation of the Nordic Ministers of Equality which began last year, with the aim of strengthening the protection and improving the lives of the queer people throughout the region.
Program:
17.00: Opening words
– Katrín Jakobsdóttir. Prime Minister and Minister for Equality
17.05: Background and inspiration
– Gisle Agledahl, journalist from Norway
17.15: The Legal Status of Queer People in Iceland
– Katrín Oddsdóttir, Human Rights Lawyer
17.30: Investing in Queer Rights
– Þorbjörg Þorvaldsdóttir, President of Samtökin '78
17.40: Children with Atypical Sex Characteristics 
– Bríet Finnsdóttir, Intersex Activist
17.50: Hatecrime and Hatespeech Against Queer People in Iceland
– Ugla Stefanía Kristjönudóttir Jónsdóttir, Gender Expert and Trans Activist
18.00:  Seeking Protection from Persecution
– Angel P'ojara, Advocator for Human Rights
18.10: Panel discussions
18.30: Summing up the day
Moderator: Felix Bergsson, journalist
Please note that the event is in English. For questions and media access to location, feel free to contact fanney@nordichouse.is and skrifstofa@samtokin78.is.