The Nordic Council Environment Prize invites the public to nominate candidates for the prize. This year's theme is sustainable textile production and consumption.
The production and consumption of textiles is associated with a significant adverse effect on both the environment and the climate. With this year's theme, the adjudication committee wants to focus on the fact that the Nordic Region can be a pioneer in the necessary transformation of the entire textile value chain.
"The unsustainable approach to textiles is a global problem, but we in the Nordics have a special obligation to adapt and to change behaviours. Our consumption is gargantuan and has an impact far beyond our national borders. In short, we buy too much, use what we buy too little, and then we don't recycle enough," says Cilia Indahl, head of the adjudcation committee for the Nordic Council Environment Prize.
This year's theme covers the entire life cycle of textiles, from the production of the raw material to the design, sale, repair, reuse, recycling, and disposal.
"We're in a situation where we have to reduce our consumption, extend the life of textiles, and introduce circular business models. We hope that the Nordic Council Environment Prize can help show that a sustainable textile industry is possible and that there are already many good examples to draw inspiration from," says Cilia.
Read about this years theme here.
Anyone can nominate a candidate
The Nordic Council Environment Prize is the only one of the Nordic Council's five prizes for which the public can put forward a candidate.
The deadline for nominating a candidate is Tuesday 9 May.
Who can be nominated? The prize is awarded to a Nordic individual, enterprise or organisation that has managed to integrate consideration for nature and the environment into its business or work in an exemplary way, or that has made an extraordinary positive contribution to nature and the environment in some other way. The winning entity must have a Nordic perspective and operate in the Nordic Region and/or in relation to parties outside of the Nordic Region.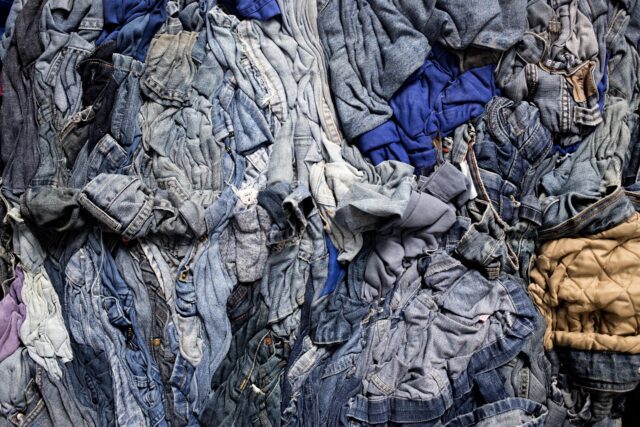 Photograph: Nanna Navntoft / Ritzau Scanpix

The Nordic Council Environment Prize was first awarded in 1995 with the aim of raising awareness of work on the environment in the Nordic Region. The Nordic Council also awards literature prizes for both adult literature and children and young people's literature, a music prize, and a film prize.