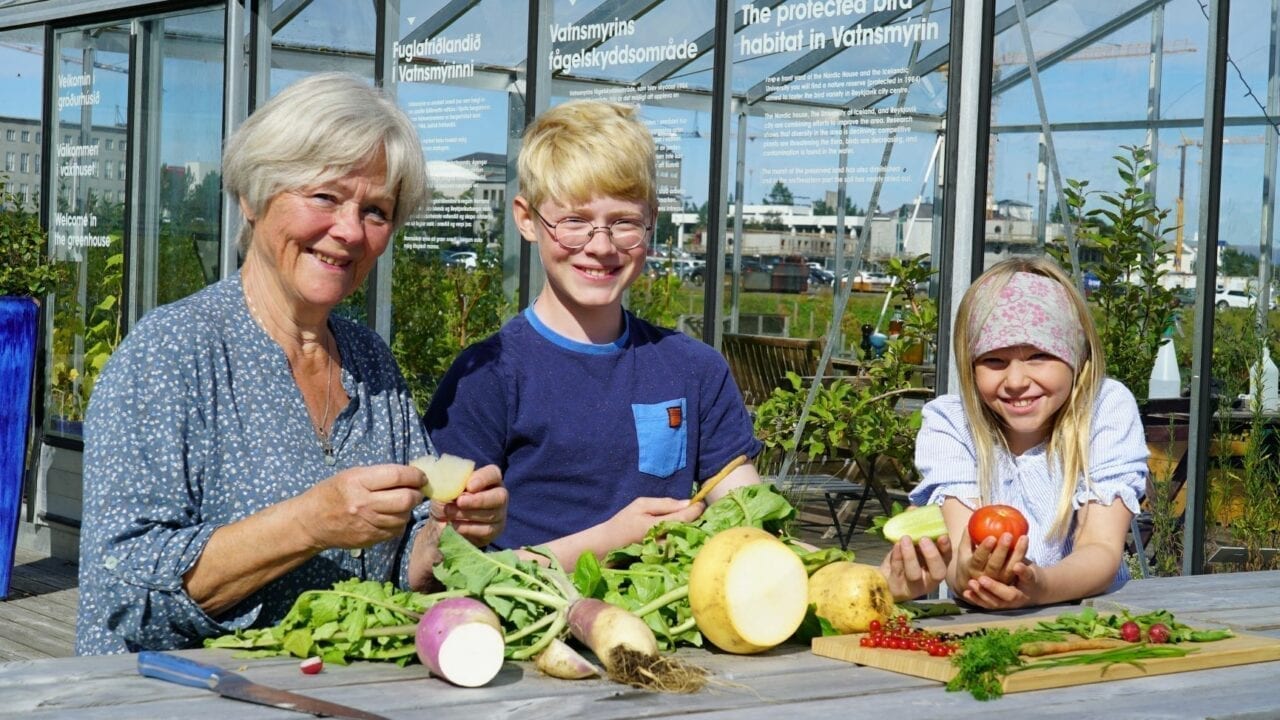 Harvest Days at The Nordic House
The Nordic House invites you to the harvest days of the project "Sow, see and sample" 1st-6th September.
Outside the Nordic House, you can see the harvest in boxes and greenhouses. Inside the MATR café, you can then taste the harvest in various dishes and drinks. There will be daily offers on dishes utilizing the harvest throughout the week.
Stay tuned here and on our Facebook page where we will share videos, recipes, workshops for children, and much more.
The highlight of the harvest days will be on Sunday the 6th of September with the children's harvest festival at 12:00-16:00. More information will come in the next few days.
See you at the Nordic House!
The harvest at the Nordic House is mostly grown from seeds from NordGen, a joint Nordic gene bank that preserves the seeds of over 33,000 species of plants that thrive in the Nordic countries. By preserving the seeds and using them, we are safeguarding biological diversity and at the same time promoting action against climate change.
Further information about the project "Sow, see and sample" can be found here.