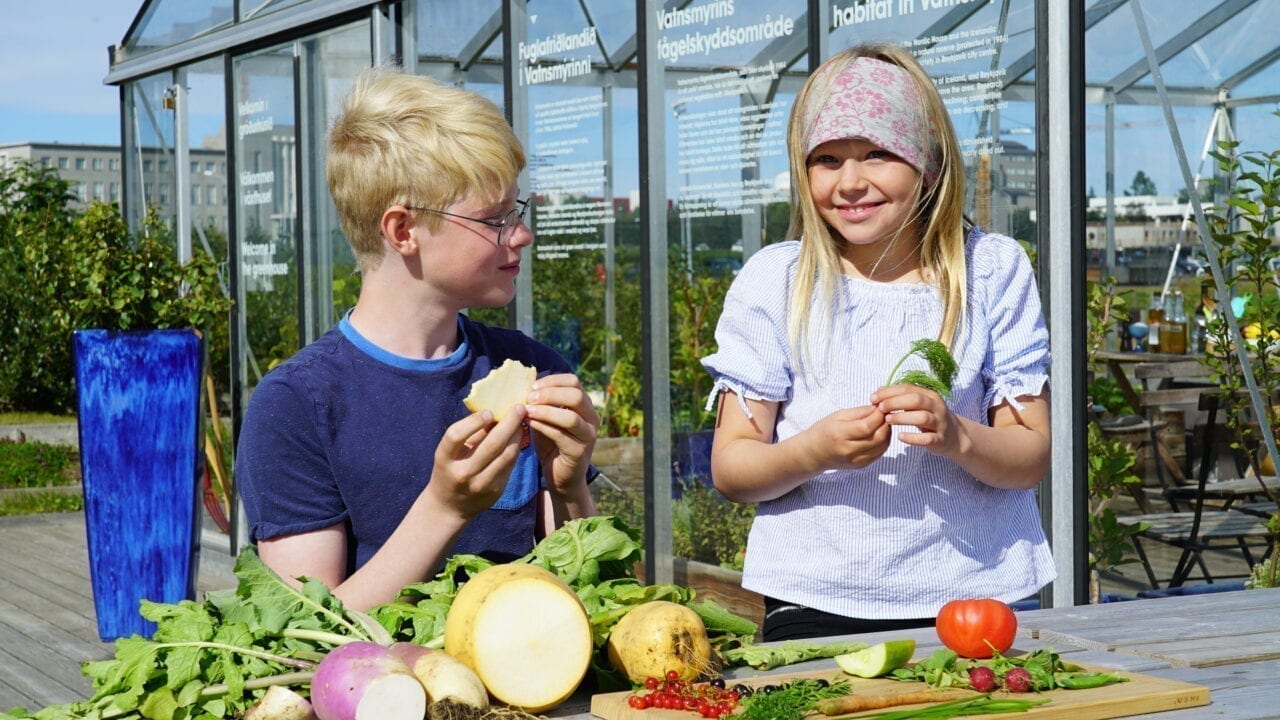 Children's Harvest Festival – Sow, See and Sample
Have you ever seen and tasted a cucumber that looks more like a zucchini? Do you want to taste the flower Anis Hyssop, which is similar to licorice?
Outside The Nordic House, it's the harvest season of the project "See, Sow and Sample". Children are encouraged to come to see and taste the harvest of the seeds that were sown in early summer. Children who have taken part in the project will explain and give samples of the harvest together with Grandma Nature, the gardener who guided the cultivation.
Representatives of Reykjavík Botanic Garden will offer a guided search for organisms in Vatnsmýrin.
If the weather is wet, you can seek shelter in the greenhouse and inside the Nordic House. At the same time, it will be possible to go on a treasure hunt at the Nordic House's children's library and look for Mr. Nilsson in connection with an exhibition in honor of Pippi Longstocking's 75th Anniversary. The prize draw includes a tomato plant and books about Pippi Longstocking.
Inside the Nordic House's café, MATR, it will be possible to enjoy good food from the harvest, e.g. harvest soup in a cup with bread for 990 ISK.
See you in and around the Nordic House!
The harvest at the Nordic House is mostly grown from seeds from NordGen, a joint Nordic gene bank that preserves the seeds of over 33,000 species of plants that thrive in the Nordic countries. By preserving the seeds and using them, we are safeguarding biological diversity and at the same time promoting action against climate change.
Further information about the project "Sow, see and sample" can be found here.