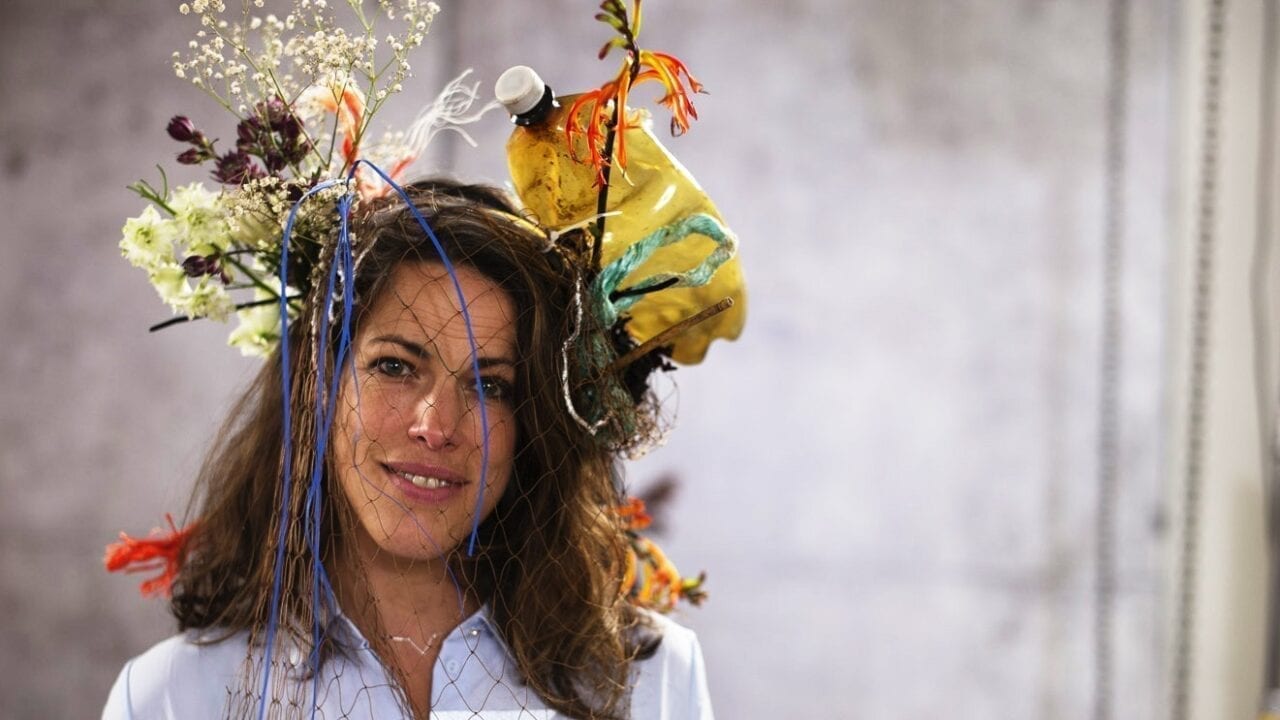 Vieno Motors: Urban harvest
Anarcho-florist performance is an orchestra of artists that compose individual floral installations for the audience and space. Gently attached botanical compilations can be worn by audience members. The performance will take plays at The Nordic House grand opening of the exhibition LAND BEYOND THE SEA, Friday, January 24, 5 Pm. Free entrance. 
In the hands of Vieno Motors, mundane materials and found objects are combined with flowers and turned into unique ornaments that are then attached upon the "human vases" in the most imaginative ways. The pieces of this performative orchestra are born in communication with the audience. Every piece is unique, and the story is bound with the carrier.
A living flower confronts the classical definition of an art object. Attached to a human, it is in constant movement, going against the idea of a stable art artifact. On whole, Vieno Motors redefines concept art with fresh material sensuality.
Vieno Motors was created in 2014 by Finnish artist Ilona Valkonen. It has grown into an international phenomenon that has been seen all over the world: in Helsinki, London, Berlin, St.Petersburg, London and New York, just to mention a few. When Vieno Motors is activated, it combines artists from different fields. Everyone brings with them techniques of their own creative background. To this day, about 50 artists have taken part in Vieno Motors and thousands of floral installations have been attached to people.
On Friday the 24th of January there is a chance to see Ilona Valkonen on Vieno Motors stage with Icelandic artists: Ásdís Sif Gunnarsdóttur, Sigga Björg Sigurðardóttir and Gunnar Helgi Guðjónsson at The Nordic House. Renovation waste with fresh flowers will be key materials to this artistic alchemy. A unique event is arranged to celebrate the newly renovated exhibition hall in Nordic House.
Further information on the opening 

Vieno Motors
The Finnish artist Ilona Valkonen is also exhibiting in  Elämän vesi / Lífsins vatn / Water of Life in Kling & Bang. The exhibition opens Saturday, January 25. 5 pm.