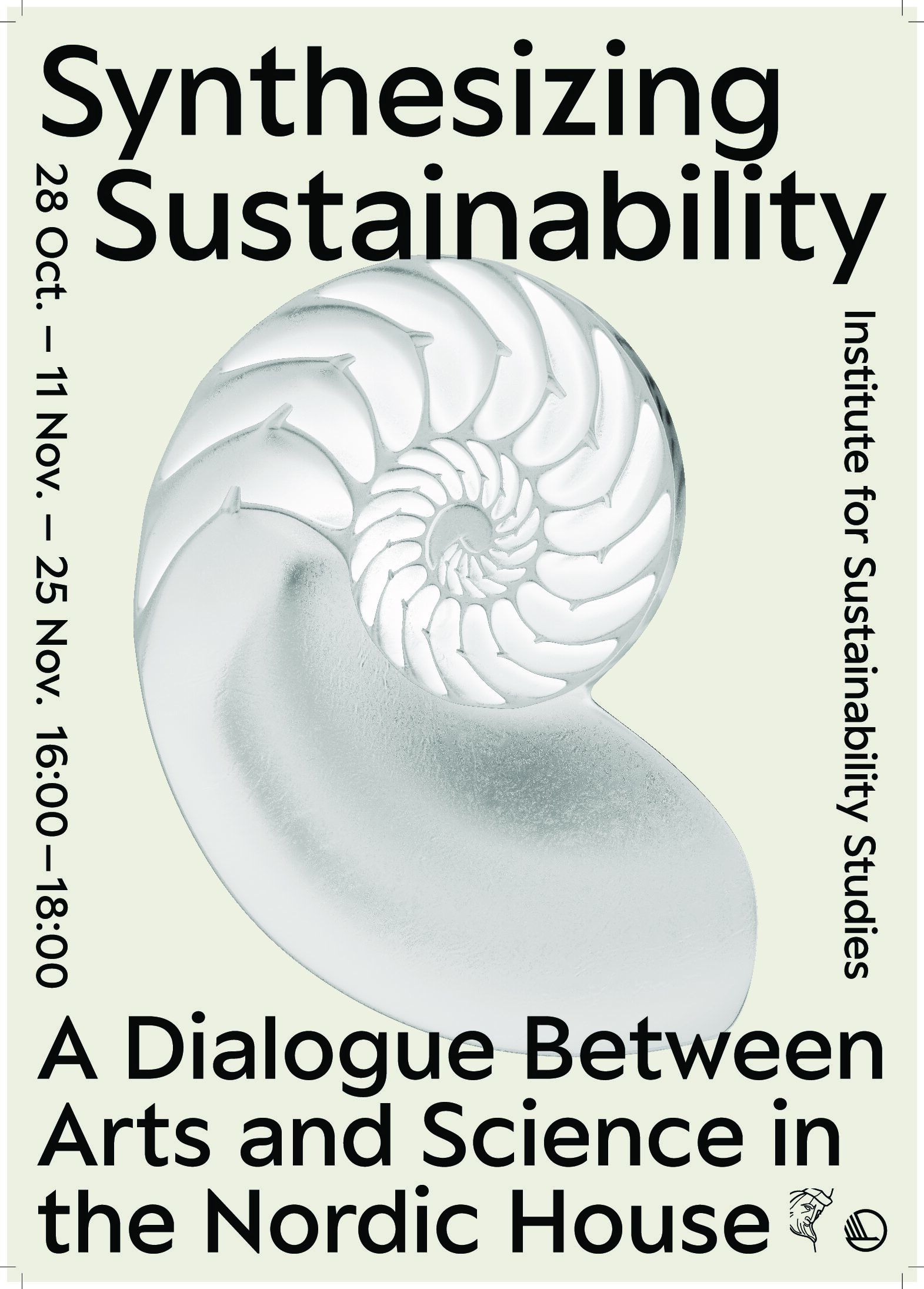 Synthesizing Sustainability – Multispecies Storytelling
Synthesizing Sustainability – Multispecies Storytelling and Seeing Beyond Plant Blindness
How can art affect scientific narratives and make us see beyond plant blindness?
How might plant-based sensoric experiences influence human perceptions of plants? How does habitat and displacement, conservation and postcolonial perspectives become the central focus of artistic research? And why would apples be relevant when the world is about to end?
The Institute for Sustainability Studies at University of Iceland and the Nordic House are hosting the event series Synthesizing Sustainability – a Dialogue between Art and Science. This third and last event will be held in English and this time we will be focusing on interspecies storytelling, apples, the end of the world, plant blindness and musical expression in the Anthropocene.
The creative fields are influential within society and serve important roles as communicators of new concepts and ideas. They can be driving forces for social paradigm shifts, and for creating new norms. It is important to foster an open and fertile dialogue between science and art and for these fields to support each other, exchange ideas and communicate while searching for creative solutions.
In the event series, we gather people from the creative fields and science to discuss sustainability and opportunities that may be found in interdisciplinary endeavors between the different fields. The aim is to make connections and inspire and strengthen this dialogue.
Program
"Apples and Apocalypse"
Karl Ágúst Þorbergsson – Performance Maker and Assistant Professor and Program Director at the Performance and Theatre Making course at the Iceland University of the Arts
"Conversations from Shared Worlds"
Bryndís Snæbjörnsdóttir, Professor of Fine Arts, Iceland University of Arts and Mark Wilson, Professor of Fine Art, University of Cumbria.
"Beyond plant blindness"
Dawn Sanders – Associate Professor at the Faculty of Education, University of Gothenburg
Music performance by Sóley Stefánsdóttir
Q&A
After the event, at 18.30 there will be an opportunity to take part in a guided tour of the exhibition TIME MATTER REMAINS TROUBLE in the Nordic House exhibition space, Hvelfing. We warmly recommend guests to experience the exhibition, as the theme is connected to the link between man and nature.