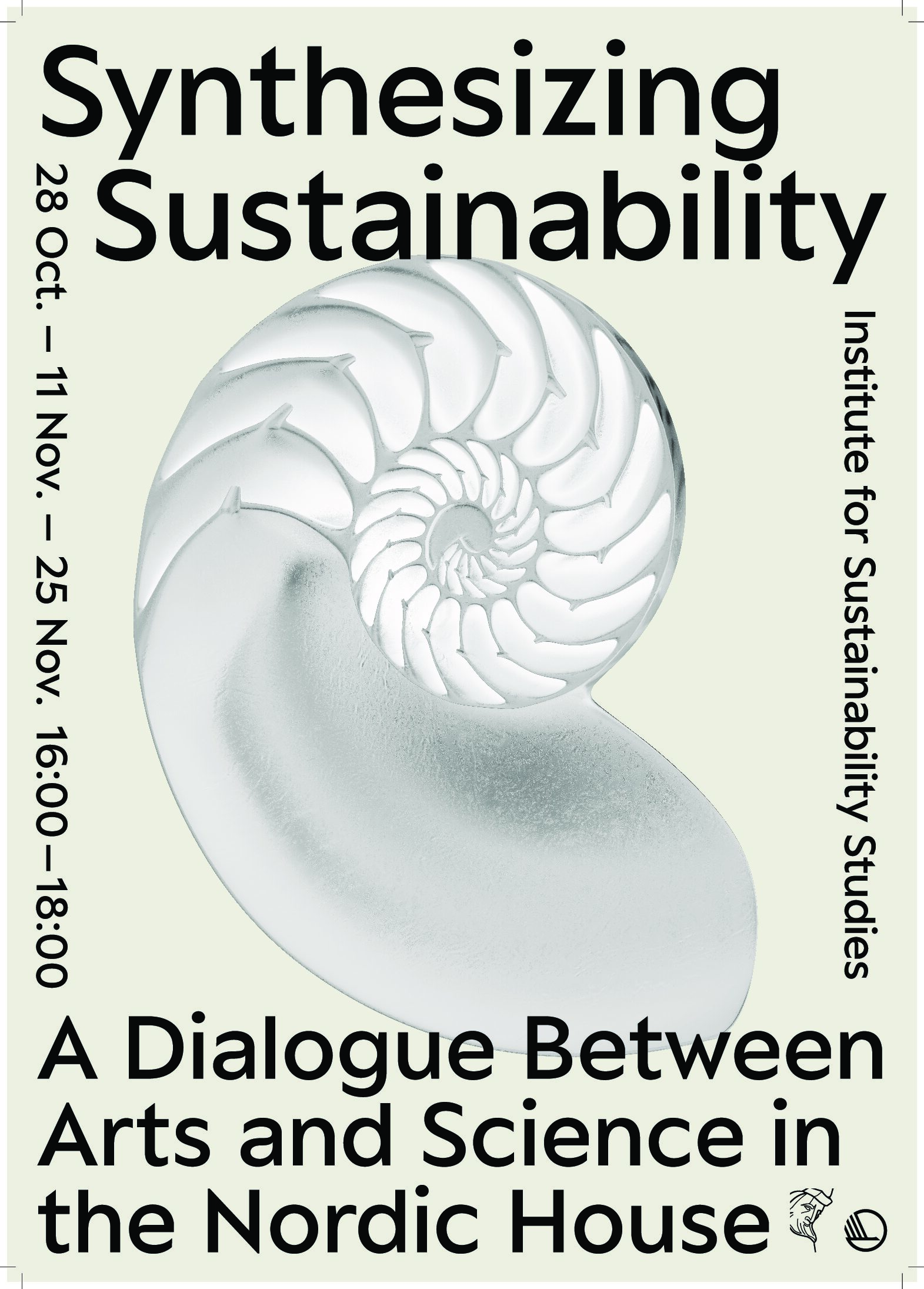 Synthesizing sustainability – Art, science, and knowledgesharing
Synthesizing Sustainability – A Dialogue Between Arts and Science on Sustainability
Welcome to the event series Synthesizing Sustainability this October and November. A vibrant dialogue will be held by representatives from the arts and science sectors on how these fields can collaborate and work synchronically towards a sustainable future.
All who are interested are encouraged to attend, experience and participate in this dialogue.
The Institute for Sustainability Studies at the University of Iceland and The Nordic House are the hosts of the events.
The scenario:
We are at crossroads. Climate change and loss of biodiversity are threatening our future existence, and our work this decade will be essential to how the future plays out. The creative fields have great influential powers in our societies and play an important role when communicating new concepts and knowledge. They are driving forces in all social and cultural paradigm shifts and societal awakening. Therefore, it is important to inspire to an open and fruitful dialogue between science and art. These fields should support each other, exchange ideas, collaborate to communicate knowledge and together seek for innovative solutions.
The third event in the series will be held in English, the two first ones in Icelandic.
Agenda
Panel discussion
After the event, there will be an opportunity to mingle and enjoy refreshments
The art exhibition Time Matter Remains Trouble  in the Nordic House art gallery, Hvelfing, will be open until late evening on the October 28. and November 25. We warmly recommend guests to experience the exhibition, as the theme is connected to the link between man and nature.
With participation of:
Myrra Leifsdóttir – Visual artist and employee of the Institute of Sustainability Studies at the University of Iceland
Unnur Björnsdóttir – LÁN, art student, young environmentalist and visual artist
Ida Karólína Harris – LÁN, young environmentalist
Skúli Skúlason – Biologist, professor at the Hólar University and specialist at the Museum of Natural History of Iceland
Atería – Music performance
Ólafur Páll Jónsson – Philosopher and professor at the school of education at the University of Iceland
Moderator: Ilmur Kristjánsdóttir, actress and student in environmental and resource science at the University of Iceland
Here you can find the event on Facebook