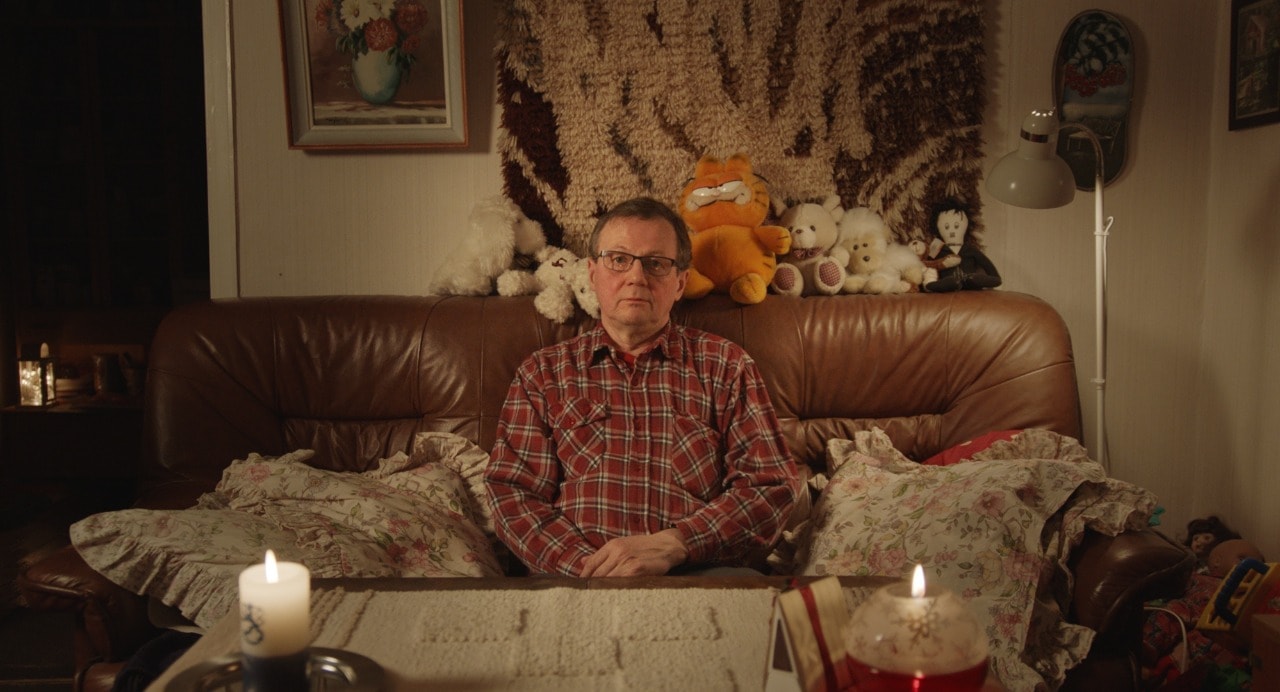 Riff- INTERNATIONAL SHORTS I
Correspondence
Correspondencia
Spain, Chile / 2020 / 19 min / Short Fiction
Directors: Dominga Sotomayor and Carla Simón
Writers: Dominga Sotomayor and Carla Simón
Producers: Carla Sospedra, Maria Zamora, Dominga Sotomayor
In the form of a filmed epistolary conversation, two young filmmakers discuss film, present and past family, heritage, and maternity. The personal and profound reflections—which are embodied in the graceful images taken day-to-day—are suddenly echoed by the political emergency faced by her country. Carla Simón made history at the Locarno Film Festival in 2018 becoming the first woman to win the Golden Leopard Award for Best Direction.
ON HOLD
Finland / 2020 / 21 min / Short Documentary
Directors: Laura Rantanen
Did you know puberty lasts forever? On Hold is an experimental documentary short film contemplating the themes of intergenerationality and socially constructed masculinity. The film is based on anonymous phone calls dialed to a helpline for boys and young men under 20 years of age.
Volcano: What does a lake dream?
Vulcão: O Que Sonha um Lago?
France and Portugal / 2020 / 21 min / Short Documentary
Directors: Diana Vidrascu
Writers: Diana Vidrascu, Johan Härnsten
Producers: Diana Vidrascu, Jesse James
Nordic Premiere
A film mixing aesthetic and photographic research with mythological and scientific narratives and soundwork. Lulled by the stories told by the protagonists, we are caught up in these images of nature that transform into a disturbing but exciting, unreal and uncontrollable world.
HEAVEN REACHES DOWN TO EARTH
South Africa / 10 min / Short Fiction / 2020
Director: Tebogo Malebogo
Producer: Petrus van Staden
World Premiere
We find Heaven Reaches Down to Earth at a crossroads of emerging stories: queerness in Africa, the traditional expectations of men within those African cultures, and the isolation that many of us find ourselves currently dealing with, as seen through the experiences of two young men, Tau and Tumelo. The film serves as a snapshot of a moment in which Tau's realization about his sexual orientation acts as an accelerant that sets Tumelo on his own journey.
DUMMY
Atkūrimas
Lithuania / 2020 / 13 min
Director: Laurynas Bareiša
Using a faceless doll, a criminal reenacts a brutal crime. But surprisingly he is not the one being judged. There seems to be an odd one out in the investigative group.
I AM AFRAID TO FORGET YOUR FACE
Egypt, France, Belgium, Qatar / 15 min / 2020 / Sort Fiction / Drama
Directors: Sameh Alaa
Writer: Sameh Alaa
Producers: Muhammad Taymour, Martin Jérôme
Nordic Premiere
After being separated for 82 days, Adam travels down a rough road to be reunited with the one he loves, whatever it takes