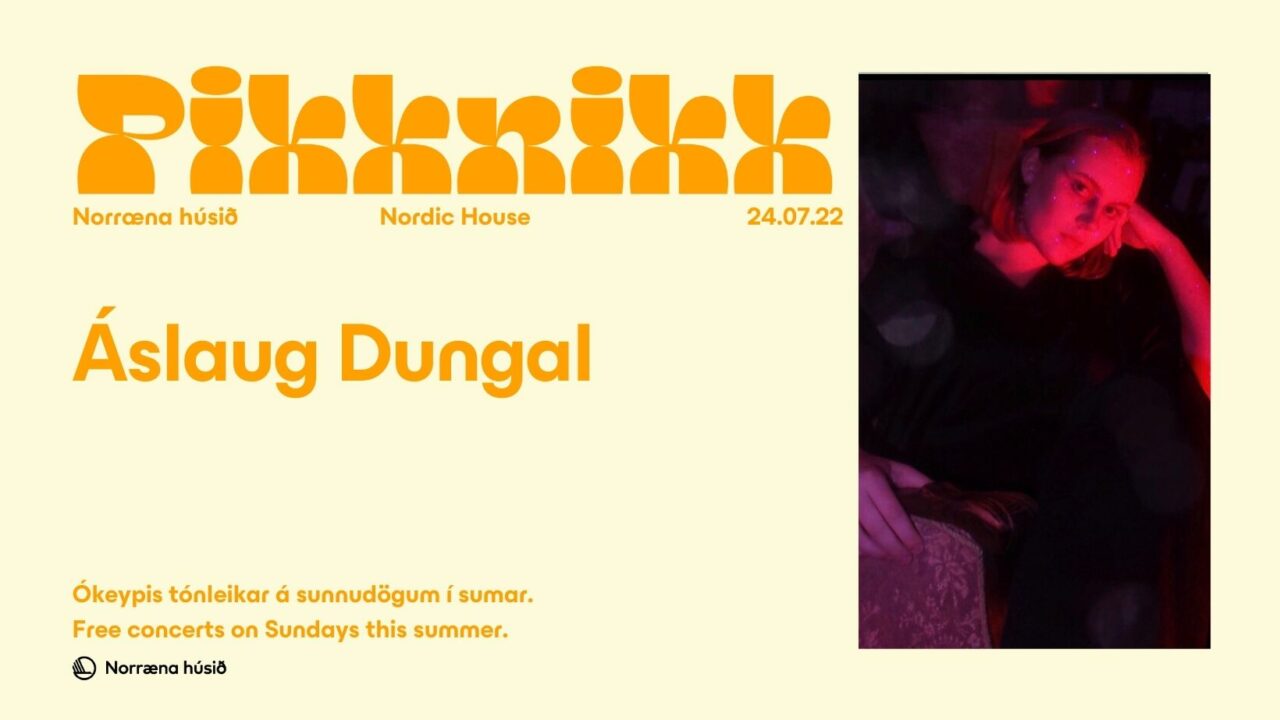 PIKKNIKK – ÁSLAUG DUNGAL – 24. JÚLÍ
PIKKNIKK free summer concerts! 
ÁSLAUG DUNGAL (IS) plays 24th of July. 
Áslaug Dungal is a student of composition at LHÍ and released her first short album last January. She has been playing with her fellow students, performing several concerts with them. Áslaug will both play songs from her album and something new, she promises the audience great fun!
As always, the concerts are free and will take place outdoors if the weather is agreeable.
Refreshments from SÓNÓ available for purchase.