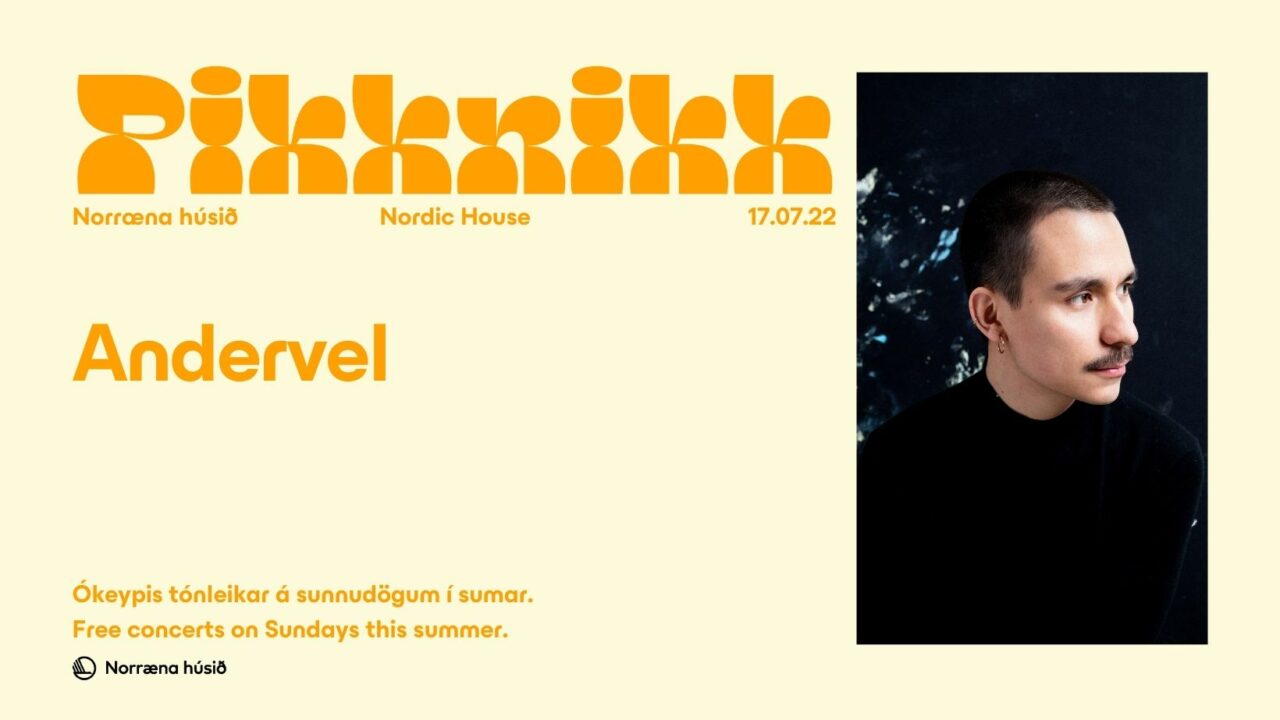 PIKKNIKK – Andervel – 17 Júlí
PIKKNIKK free summer concerts! 
ANDERVEL (MX) plays 17th of July. 
In Andervel, Mexican folk music meets Iceland's emotional landscapes. Earnest, intimate, heartfelt, delicate: Andervel is the music project of singer-songwriter and multi-instrumentalist José Luis Anderson. Born and raised in Mexico, Anderson currently lives in Iceland. Andervel acts as homage to his family roots, his classical singing background, and his maturation in the Icelandic arts scene. Andervel's musik is a timeless brand of folk-pop, heartfelt and honest.
As always, the concerts are free and will take place outdoors if the weather is agreeable.
Refreshments from SÓNÓ available for purchase.