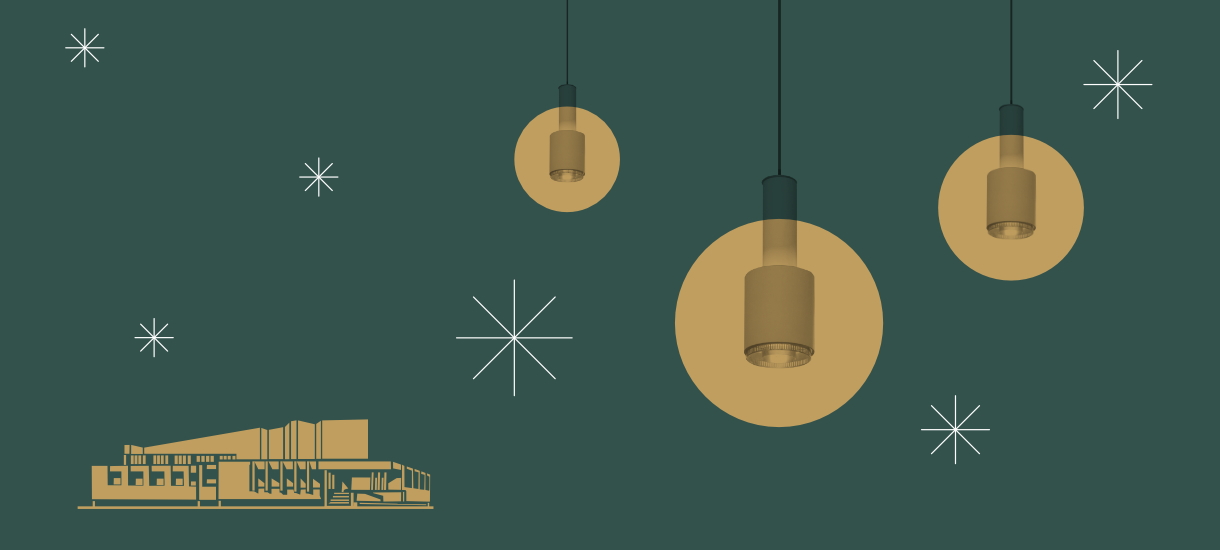 The Nordic House Christmas program
This year, the Nordic House offers you a digital Christmas program for the holidays with a literary advent calendar and a visual guided tour of the house, its architect, culture, and history.  Our culture show, Auður Norðursins (the richness of the Nordics) will continue to be broadcasted on Wednesdays, and the exhibition UNDERNEATH will be open for guests. 
The little design shop in Hvelfing is still open, where you can buy books and beautiful Nordic Christmas trinkets for your home or under the Christmas tree. Also in Hvelfing, the exhibition Underneath will stay open, which has awoken a lot of excitement within the public. It touches on topics like gender, sexuality, identity, power, and all that which lies like embers underneath the surface of a Nordic utopia about an equal society.
Outside in our little greenhouse, we have hung Christmas light and decorated a Christmas tree, in an effort to create a small breathing space for our guests and other walkers of Vatnsmýrin. When the circumstances allow it, we will put out sustainable materials from which our guests can create Christmas decorations to bring home.
For the two last weekend in December, our library will be open and the Hvelfing design shop will have a 15% discount on all the inventory.
The library's Christmas book sale will be open on the 12th and 13th of December from 10-17. Here, we will sell a selection of library books – stop by and by relevant and new books for an affordable price.
The library will be open on the 19th and 20th of December from 10-17.
The library will continue to serve our customers via e-mail, and the books will be delivered and returned via the entrance in Hvelfing. Do you already know what you want to read in December? Send us a message at bibliotek@nordichouse.is.
You can find the house's collective Christmas program on our webpage and Facebook page.
The opening hours for Hvelfing is Tuesday to Sunday, 10-17. For more information please reach out to info@nordichouse.is