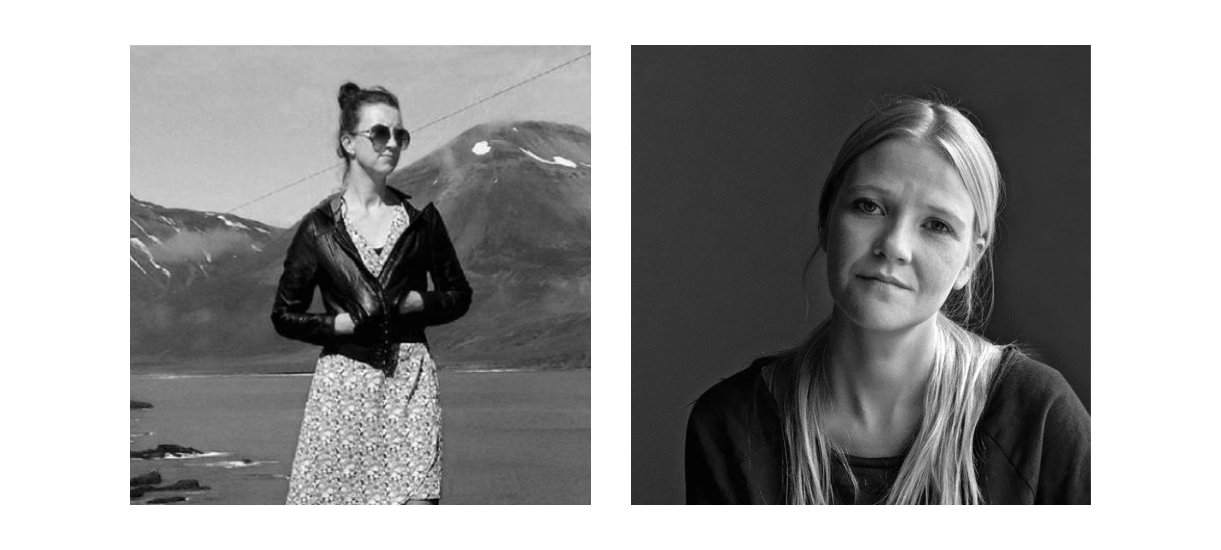 Meet the Author – Hanne Højgaard Viemose and Kristín Eiríksdóttir
The event will only take place on Livestream. More information on The Nordic House opening hours and service.
How many women can one woman be?
Conversation between Hanne Højgaard ​​Viemose and Kristín Eiríksdóttir
Hanne Højgaard Viemose and Kristín Eiríksdóttir's writings have similarities. Therefore we have chosen to bring together the two writers in a conversation where they can unfold their authorships and talk about gender and identity.
Hanne Højgaard Viemoses writings are raw, unsentimental, and present. A restless 'I' trying to find herself – or maybe finding out for herself is a turning point in all her books. This applies both in the debut "Hannah" from 2011, in the independent sequel "Mado" and in "Helhedsplanen", both from 2015, and in the third book, "HHV, Frshwn: Dødsknaldet I Amazonas" from 2019, nominated for The Nordic Council Literature Prize 2020. In all three books, the language reflects the directionless, headstrong, caring, and playful in the protagonist's life. The style is fragmented, guided by deposits and associations, and between the lines of Viemose's straightforward language, the displaced and unspoken leaks to the reader.
Hanne Højgaard Viemose writes about freedom, restlessness, motherhood, identity, love, spirits, mental illness, and about life when it falls. Hanne Højgaard Viemose was born in 1977 and raised in Frederikshavn. She has a BA degree in Anthropology and Ethnography and graduated from the Author's School in Copenhagen. She debuted in 2011 with the novel Hannah.
Kristín Eiríksdóttir writes about the longing for love and understanding, the fight against seclusion, loneliness, abuse, violence, and horror. The novel Elín, ýmislegt (Nominated for the Nordic Council Literature Prize 2019) is a clear example of this. It shows a young woman's strong voice in an artistic and purposeful text.
"I have been so many women," says the aging protagonist of Elín, ymíslegt (Elin, diverse, Forlagið 2018, translated into Danish by Kim Lembek). Kristín Eiríksdóttir's novel surrounds many facets of women's self-perception. One can make a good impression, create a better impression, or show a false self-image. In today's virtual reality, anything is possible. The protagonist Elín is a scenographer and creates bodies and body parts that must be credible. A bruised woman's body is a theme that pops up several times in the book, either as a prop or as a reality.
Kristín Eiríksdóttir was born in 1981. She debuted as a poet in 2004 with the collection 'Kjötbærinn' (2004) and has since written novels, short stories, poetry, and plays. Her novel 'Elín, ymíslegt' won the Icelandic Literature Prize in 2017. Kristín Eiríksdóttir is also a trained visual artist and has participated in group exhibitions and happenings.