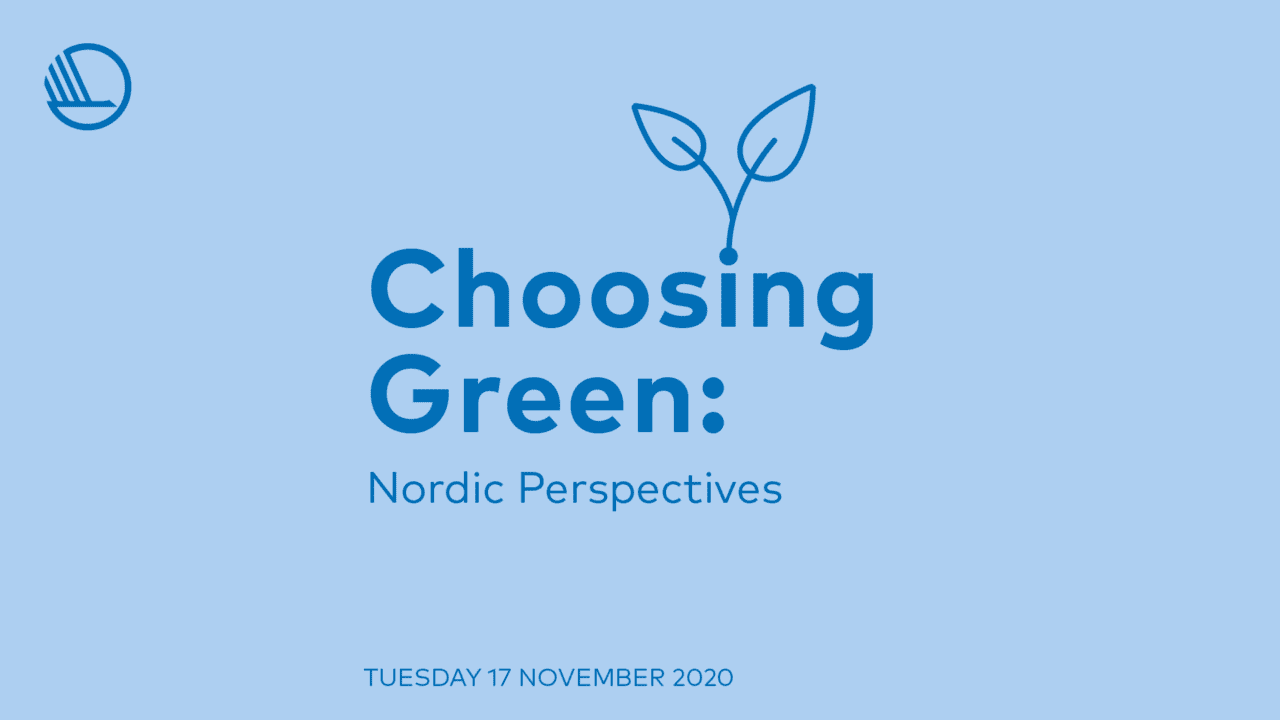 Choosing Green – post-corona green recovery in the lead up to COP26
This year was supposed to be the year of climate change. The Covid-19 pandemic has turned everything upside down and the climate negotiations at COP26 have been postponed. While large gatherings are not a possibility, we in the Nordic Co-operation find the work too important to put on hold and are thus continuing the path for a greener and more sustainable future for all. We therefore hope you will join us on November 17th for a virtual one-day-event discussing some of the most pressing issues leading up to COP26 in Glasgow next fall.
The stage is set for panel discussions and keynotes of the highest caliber with some of the brightest minds in the Nordic Region. We have divided the day into three themes:
9-11 am – A Green Nordic Region: How Far Have We Come?
12-2 pm – The Green Transition: Consequences for Nordic Jobs and Skills?
3-5 pm – Brave New Sustainable World: The Nordic Model Under Pressure?
The event is in English and will be live-streamed on the Facebook page of the Nordic House and the website norden.org.
See the full program and our lineup of speakers on the website: www.norden.org/en/choosing-green
Link to Facebook event:
https://fb.me/e/2QKHGpFGx