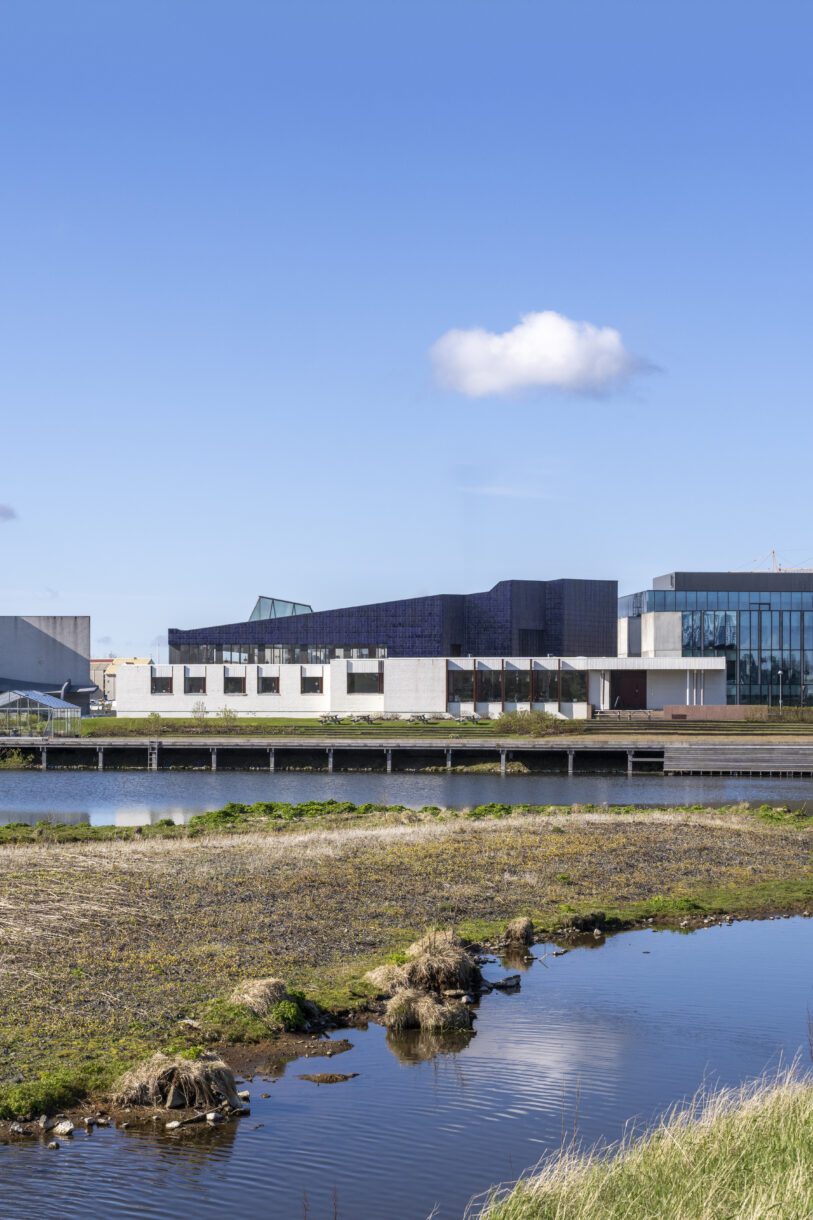 Current status of renovation:

Renovation of roof : Finished
Renovation inside and outside will take place 2023
Offices: January – Juni 2023. We remain open for guests and our program goes on as usual. Tue- Sun 10am – 5pm
The Nordic House is a unique landmark in Reykjavík and one of Iceland's most important architectural works. The house was designed by the Finnish architect Alvar Aalto and inaugurated in 1968. It has from the beginning been the center of Nordic co-operation and the core of cultural life in Reykjavík.
It has now been decided to carry out a general renovation of the Nordic House, which will take place over a ten-year period, but the most extensive construction work will be completed in the years 2022-2024. The house has proven to be of high quality, made of high quality materials that stand the test of time and the building is in fact modern compared to its time in terms of technical solutions. The fact remains – it is now 54 years since the Nordic House was inaugurated and the house is one of the few buildings by Alvar Aalto that has not undergone general renovation.
It is important to us that the house is not completely closed during the renovations. We will therefore continue with our work, but it is certain that it will be challenging to keep the operation going during this period. For this reason, in the next two years we will primarily focus on our own projects and projects that have already been established with our collaborators, and we will be less about external events. We will also develop outdoor events and take full advantage of the potential of the environment. The resturant at the Nordic House, SÓNÓ Matseljur will, as before, be open every day of the week during the renovations except Mondays.
An important part of this project is providing information on the progress of the improvements. We will share that information through our social media and look forward to allowing you to follow along.
More on Director's Blog (Icelandic)
News article from Morgunblaðið 30 April 2022 (PDF, Icelandic)