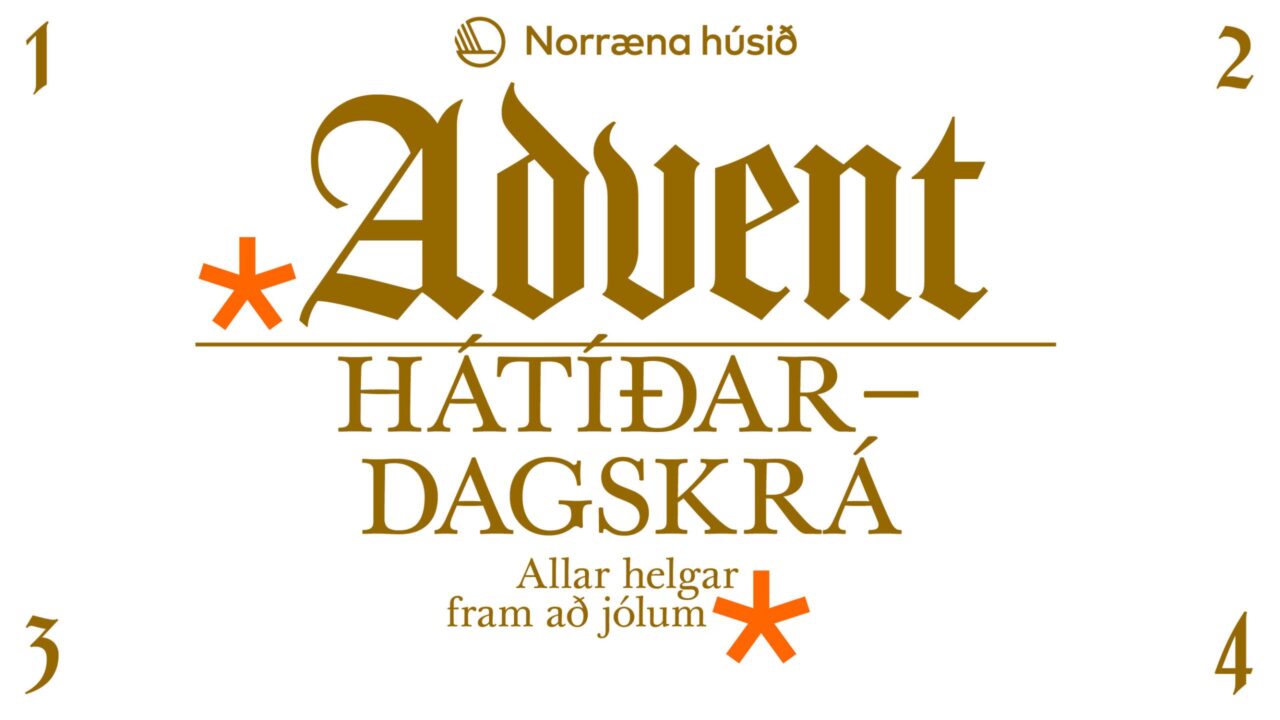 THE NORDIC HOUSE ADVENT PROGRAM 2023
Auditorium &
Children's Library
Free entry
Our advent program this year is characterized by togetherness, reuse and warm celebrations. We offer fun events of various kinds every weekend until Christmas. These include family workshops, puppet show, quiz night, a Christmas story evening for adults and more!
PRE ADVENT
SUNDAY 26th November
CIRCULAR CHRISTMAS
A Christmas swap market and a sustainable Christmas workshop.
Auditorium Elissa
12.30pm – 4pm
1. ADVENT
SATURDAY 2nd December
December Book Sale at the Nordic House Library
Library
The booksale goes on from the 2nd. to the 10th. December
10am – 5 pm everyday except Mondays
Nordic Quiz Night
Auditorium Elissa
6pm
SUNDAY 3rd December
Christmas Card Workshop
Auditorium Elissa
1pm – 3pm
2.ADVENT
SATURDAY 9th December
Strengjavera – Sound installation by Jack Armitage
The sound installation is up from 9th to 10th December
Saturday: Open 2pm – 7pm
Sunday: Open 2pm – 5pm
SUNDAY 10th December
Christmas stories for adults
SÓNÓ Restaurant
8pm – 10pm
3.ADVENT
SATURDAY 16th December
The Christmas Cat's Path – Puppet show
Auditorium Elissa
3pm – 4pm
SUNDAY 17th December
Family workshop: Latvian decorations
Children's Library
1pm – 3pm
Poetry Reading
SÓNÓ Restaurant
3pm
ACCESSIBILITY: The Auditorium, SÓNÓ restaurant and the top level of the library are wheelchair accessible. Restrooms are wheelchair accessible and are gender-neutral.
The Children's library is only accessible through the exhibition space downstairs, there is a lift, you can notify a member of staff for assistance.