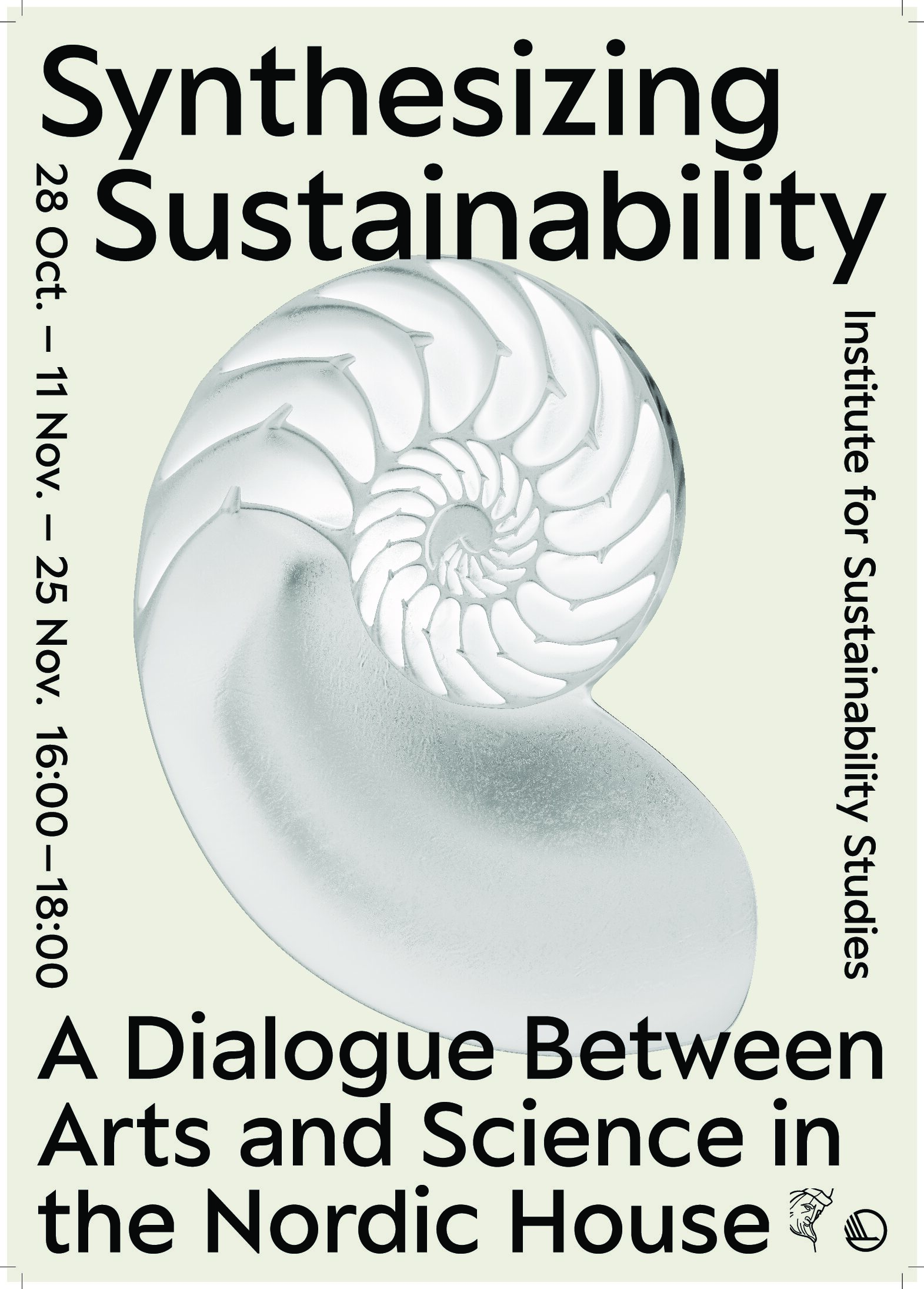 Synthesizing Sustainability- Storytelling and awareness
During October and November, the Nordic House, in collaboration with the Institute for Sustainability Studies at the University of Iceland, organizes a series of three events to strengthen the dialogue between science and art and to shed light on the importance to include the creative sector in the journey towards a more sustainable future.
The second event in the series takes place on 11 November in connection with the other events in the Nordic House around Singles' Day and COP26. The theme of this discussion is storytelling, communication and raising awareness: How is the environment and climate reflected in our contemporary storytelling? What role does the creative sector play when it comes to storytelling, awareness and hope for the future? How are stories and communication intertwined with consumer culture and values?
Agenda
Panel discussion
Reception – Opportunity to mingle and enjoy refreshments
With the participation of
Þórdís Helgadóttir – Author
Sverrir Norland – Author
Sæunn Júlía Sigurjónsdóttir – Biologist & representative of the Young Environmentalists
Sigríður Þorgeirsdóttir – Philosopher & professor at the University of Iceland
Andrea Vilhjálmsdóttir – Screenwriter, Growing Season
The art exhibition Time Matter Remains Trouble will be open until 17.00 in the Nordic House exhibition hall, Hvelfing. We warmly recommend guests to experience the exhibition, as it deals with the theme of interaction between man and nature.
This event will be in Icelandic, the third and final event will be held in English.
Discover the full program on November 11. here
Here you can see and read about the first event in this event trilogy