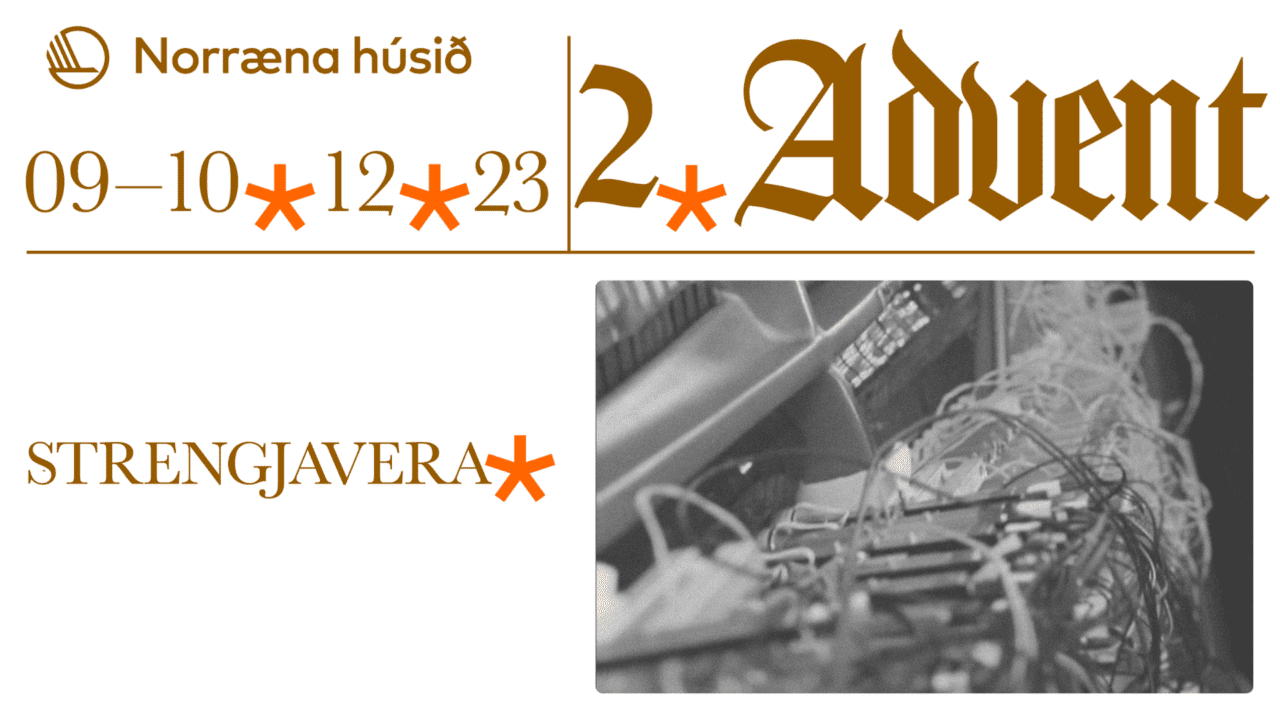 Strengjavera by Jack Armitage
"Strengjavera" – A sound installation by Jack Armitage on December 9th and 10th
Strengjavera ("string being") is an installation that delves into the concept of self-organising systems through the interaction of artificial life programs with an acoustic grand piano. Viewers are invited to witness the unpredictable yet mesmerising patterns that emerge as the piano's strings are set into motion by electromagnetism, controlled by biomimetic simulations. The piece explores the potential for agential systems to adapt and evolve in real-time, creating a dynamic and ever-changing soundscape that reflects the complexity and beauty of natural systems. By blurring the boundaries between technology and nature, Strengjavera prompts viewers to reflect on the relationship between human agency and autonomous systems, while also celebrating the beautiful natural acoustics of the piano in novel and unheard ways.
Opening hours:
Saturday 9th: 2pm – 7pm
Sunday 10th: 2pm – 5pm
Jack Armitage (he/they) is a composer, producer, performer and researcher. He produces, performs and live codes music as Lil Data, as part of the PC Music record label, with credits for Charli XCX, Jónsi, Harlecore and more. He is a postdoctoral research fellow in the Intelligent Instruments Lab at Iceland University of the Arts, and has a PhD in Media & Arts Technologies from Queen Mary University of London. His current research concerns self-organising systems, social ecology and human agency in the age of artificial intelligence.

Accessibility: Elissa Auditorium has good accessibility, restrooms are accessible and gender neutral.