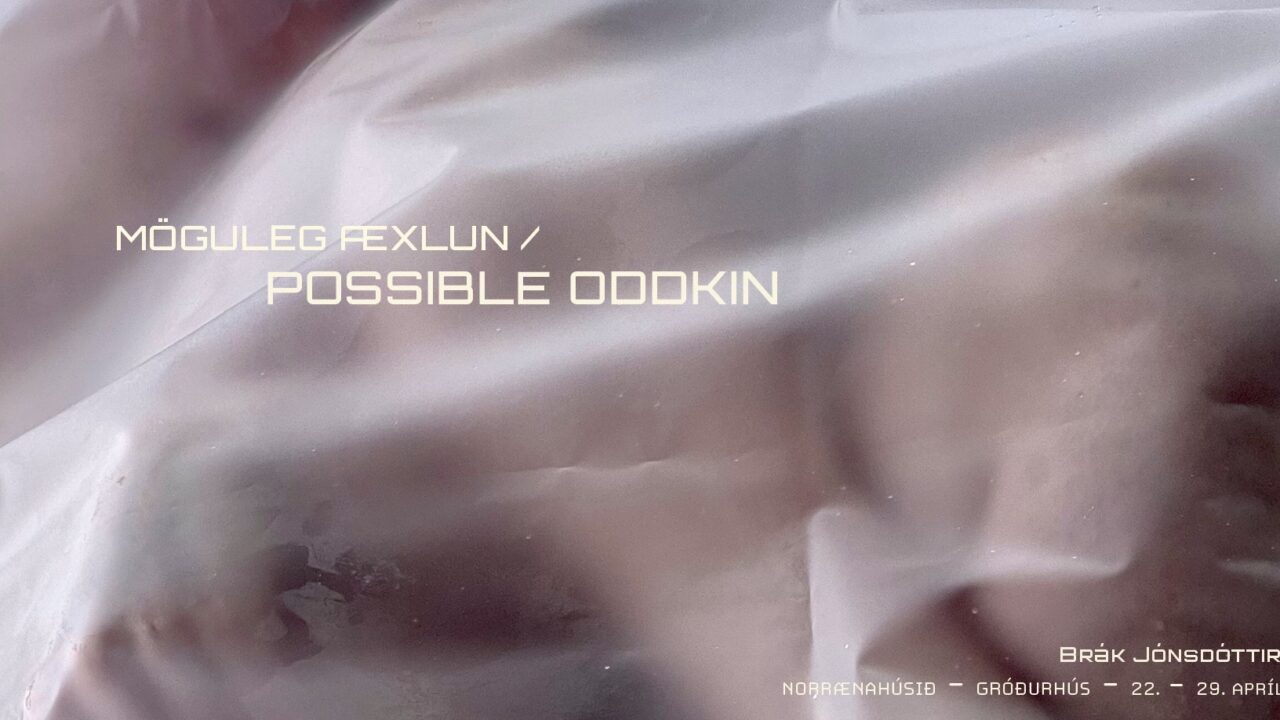 POSSIBLE ODDKIN: Exhibition by Brák Jónsdóttir
The Greenhouse standing next to the bird reserve in downtown Reykjavík has been turned into a laboratory, where something odd has occurred.
Once you enter, you are reminded of the lives about to start in the marsh outside. Inside are creatures that look as if they are just on the brink of becoming. They are familiar and strange simultaneously, bringing you an uncanny feeling, a vague memory that your body might just remember from when it too was at this strange cusp of life.
In the exhibition Possible Oddkin, Brák Jónsdóttir explores and blurs the boundaries between mind, body and environment. Pondering the commonalities of greenhouses and nature reserves as man-made spaces for exploring and conditioning life, spaces meant for some kind of reproduction.
Plucking strings from these thoughts, tracing them and braiding, Brák weaves a story of possible worlds and futures. A story that challenges traditional ideas of mating and kinship. In hopes of daring visitors to rethink their own relationships with the world and all its beings.
The exhibition is open Saturday 22nd April – Saturday 29th April. 
Thursday 27th April, we are open until 21:00 and at 19:00 we welcome you all to a guided tour through the exhibition with the artist and the curator. 
Odda Júlía Snorradóttir is the curator, she is a masters student in curatorial studies and holds a BA in Art Theory from the University of Iceland. In her practice she emphasizes care collaboration and has been studying erotica and physical thinking as ways of  renewing our connetion to our environment and other living things.
Brák Jónsdóttir is a visual artist from Iceland and graduated with a BA degree in visual art from the Iceland Academy of the Arts in 2021. Her works mainly take the form of video works, installations and sculptures, but recently her subjects have turned to the relationship between humans and nature. Brák likes to work with a place where culture and nature meet and the division of power that appears there. She often touches on kinks and fetishes and examines the relationship between the human body and other natural systems.
This exhibition is part of Odda Julia's graduation project from curatorial studies at The University of Iceland.