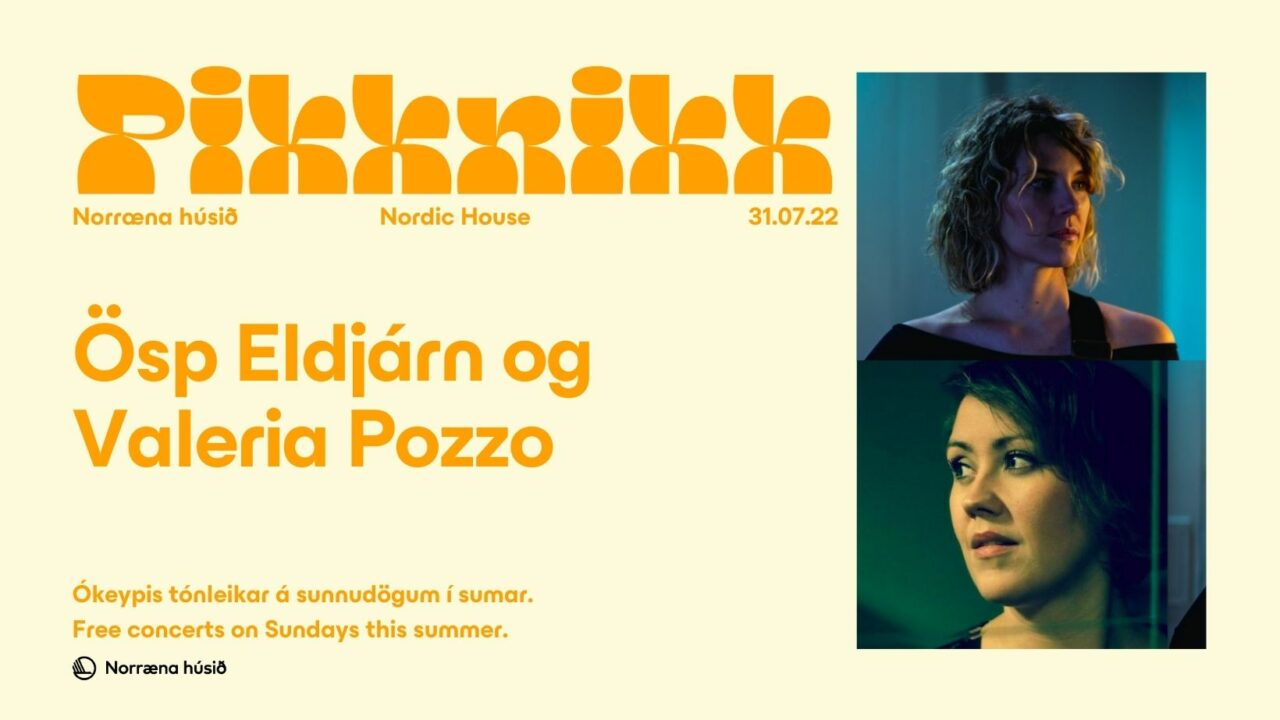 PIKKNIKK – ÖSP ELDJÁRN og VALERIA POZZO – 31. JÚLÍ
PIKKNIKK free summer concerts! 
ÖSP ELDJÁRN (IS) og VALERIA POZZO (IT) play 31st of July. 
Singer/songwriter and multi-instrumentalist Valeria Pozzo began playing violin at a very young age. In London she met Ösp Eldjárn, a singer and songwriter from North Iceland and they became great friends and collaborators and have performed various times together, both in Iceland and the U.K. They will be performing songs from Ösp's latest album as well as songs from Valeria's upcoming album.
As always, the concerts are free and will take place outdoors if the weather is agreeable.
Refreshments from SÓNÓ available for purchase.