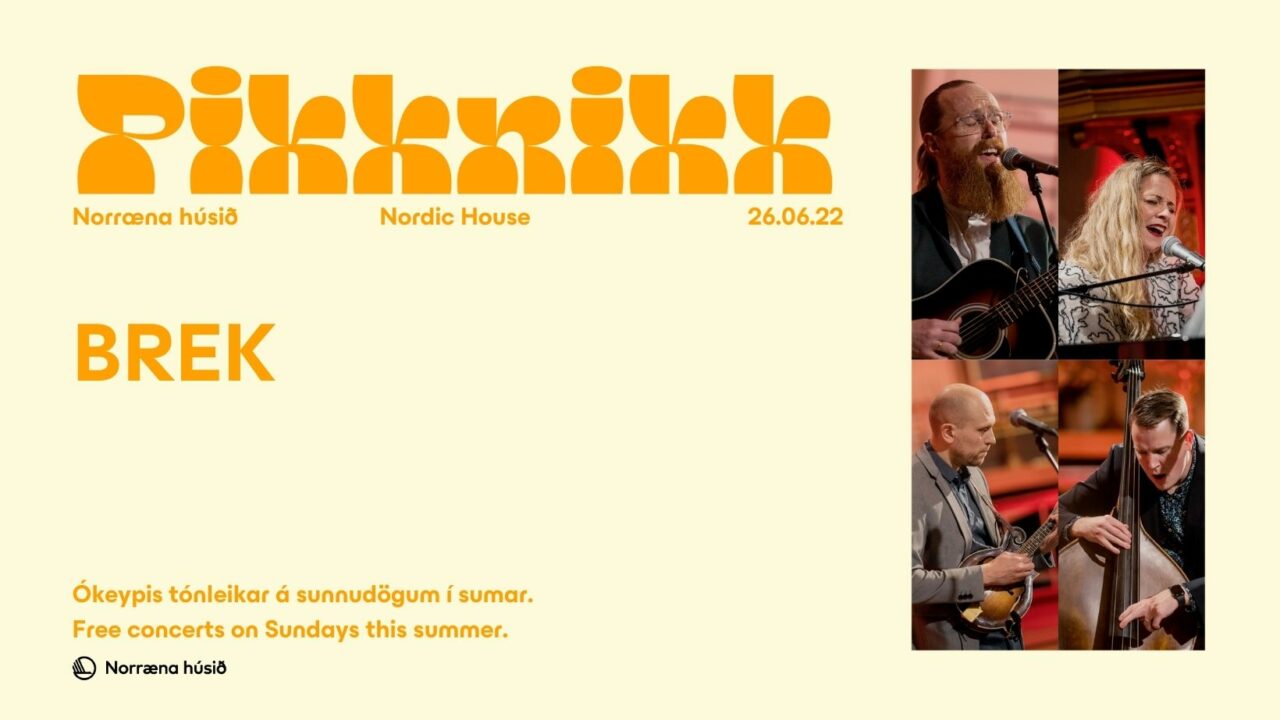 PIKKNIKK – BREK – 26 júní
PIKKNIKK free summer concerts! 
BREK (IS) plays on 26th of June. 
The band BREK was formed in 2018 and consists of singer and pianist Harpa Þorvaldsdóttir, guitarist Jóhann Ingi Benediktsson, mandolinist Guðmundur Atli Pétursson as well as double bassist Sigmar Þór Matthíasson, who joined BREK in 2020. BREK´s first album was recently awarded Folk album of the year at the Icelandic Music Awards. The music is positive and timeless folk music, characterized by professional play and beautiful song.
As always the concerts are free and will be played outside if the weather permits.
SÓNÓ offers refreshments for purchase