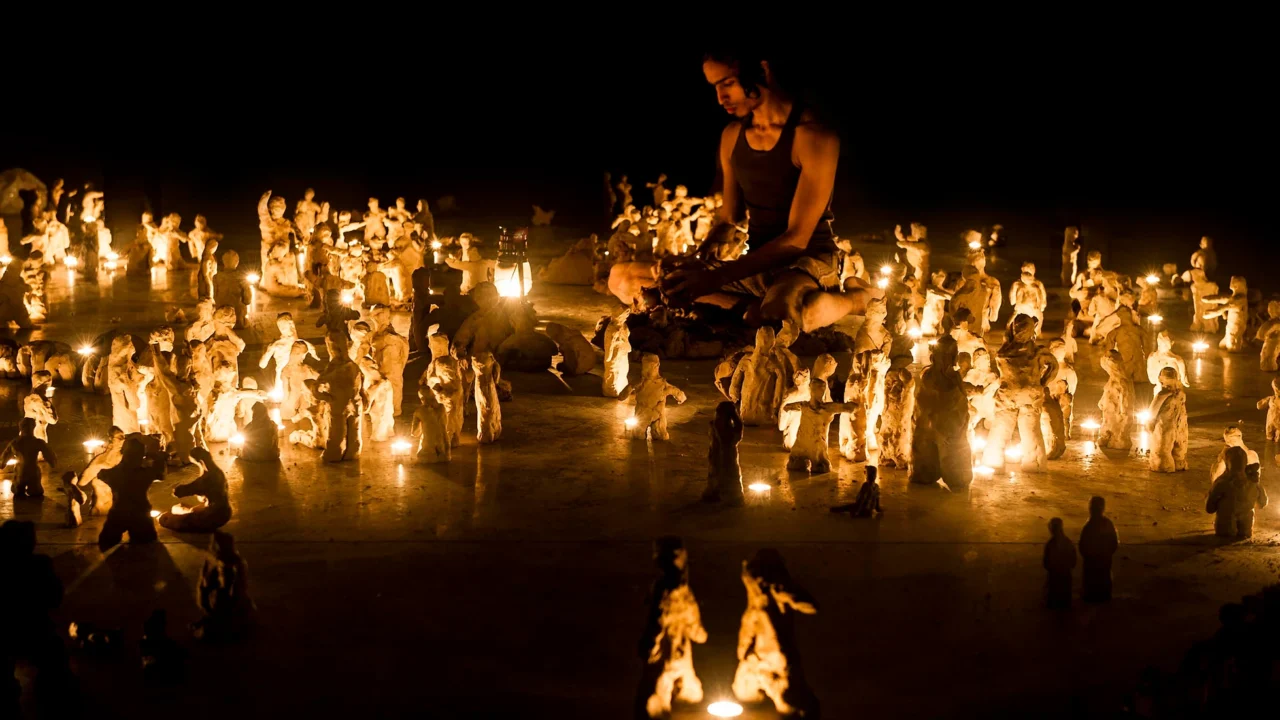 Performance: "IF YOU NO LONGER HAVE A FAMILY, MAKE YOUR OWN WITH CLAY."
This participatory performance is inspired by a local saying from Sudan (where the artist Ahmed Umar grew up), which was used to express the disappointment and frustration that relatives can cause. Essentially, it could be translated as: "Sometimes it is better to have relatives in clay than in flesh."
Ahmed created this performance after losing contact with members of his family and friends following the announcement of his sexuality in 2013. Homosexuality is forbidden in Sudan, and individuals who identify as homosexual are subject to violence and death according to the law. As a result, Ahmed had to leave his home for another country where he could live in safety.
At that time, Ahmed accounted for everyone who boycotted or bullied him for his sexuality throughout his life and turned them all into clay. In this performance, Ahmed echoes this action by inviting the audience to also mold their feelings as they wish using clay.
Starts at 16:00
Duration: 45 minutes
Location: Hvelfing exhibition space at the Nordic House
The Sudanese-Norwegian artist Ahmed Umar highlights questions regarding identity, religion, and cultural values through different modes of artistic expression. He uses personal experiences as tools to convey narratives not only about suppression and alienation, but also about liberation and owning one's own history. Umar works within a broad range of media – sculpture, textiles, ceramics, printmaking, jewelry, photography and performance – and with materials and techniques that are as multi-faceted as the stories they relate.
Please note that this performance is part of the exhibition "For Those Who Couldn't Cross the Sea". Following the performance, the exhibition will officially open at 17:00.
Curated by Elham Fakouri.
Accessibility: Hvelfing exhibition space is the lower level of the Nordic House. The space is accessible with a staircase from the west side of the building or an elevator from inside the main hall. The main hall is accessible with a wheelchair ramp. All restrooms on both levels are gender neutral but please note that accessible restrooms are only on the first level (main hall) and not on the lower level of the building.
We are always learning about accessibility needs, please let us know if you think your needs are not met properly and we want your visit to be a pleasant one.
Contact: kolbrun@nordichouse.is