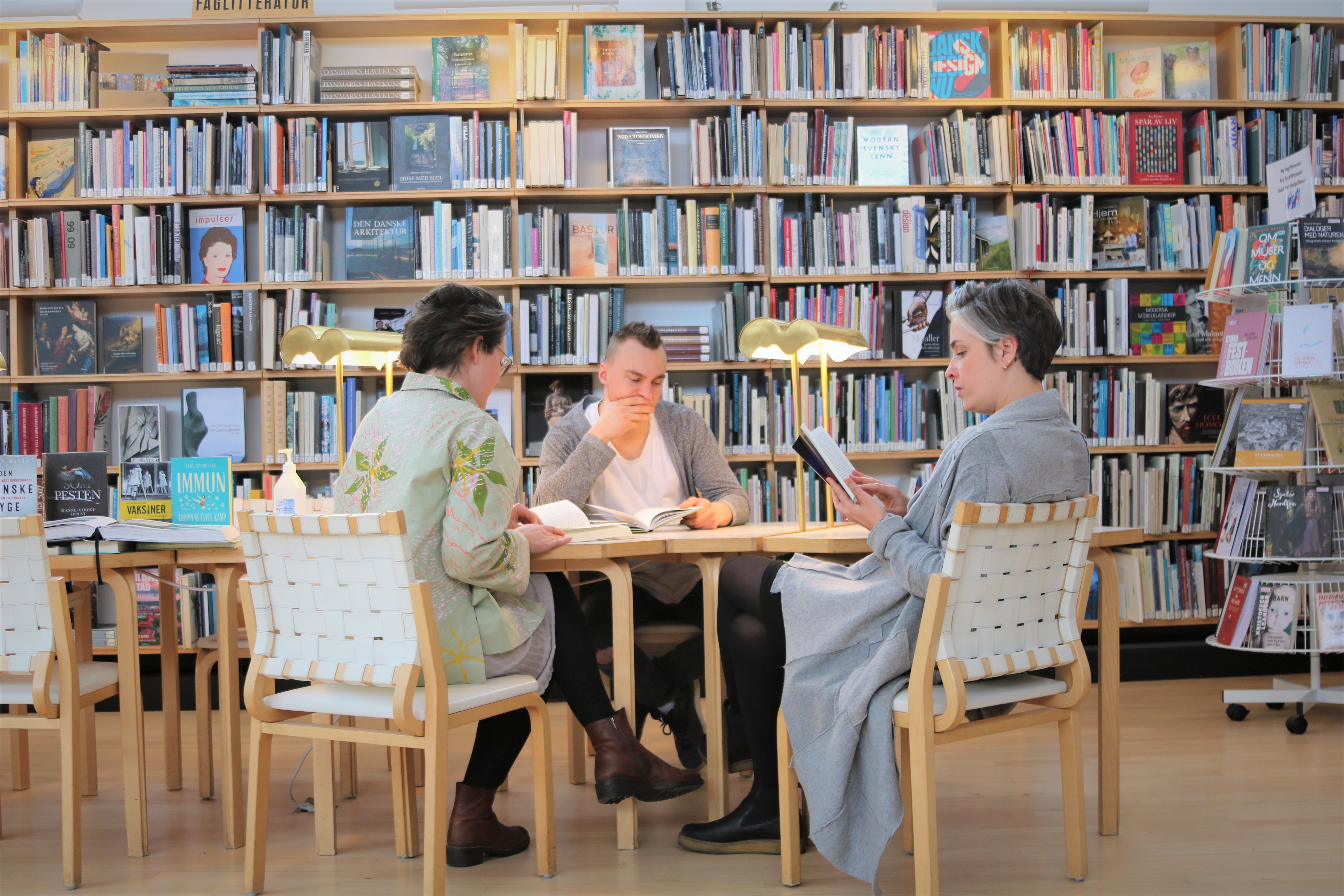 The Nordic House reading club
Are you interested in Nordic literature but don't know where to start?
During summer, the Nordic House will start up a new reading club in the most beautiful library in Reykjavik, the Nordic House Library. The reading club will meet twice during the summer term, and possibly up-to four times during fall and winter. The reading club is led by Sunna Dís Másdóttir, a literary critic and member of the Icelandic Prize Committee for the Nordic Council Literature Prize.
During summer 2020, the focus will be on new literature by young Nordic authors.
We will start with reading and discussing the Danish author Jonas Eika's: Efter Solen, well mentioned and critically acclaimed short story collection, which was awarded the Nordic Council Literature Prize in 2019. Eika's short stories are at the same time political and poetic, written in a dazzling language.
In Aufust we will read the novel "Ett system så magnifikt att det bländer" by the Swedish author Amanda Svensson, who received Per Olov Enqvists award and Svenska Dagpladets Litteraturpris in 2019. The novel deals with family relationships in a world that has become increasingly fragmented, focusing on the triplets Sebastian, Clara and Matilda.
Would you like to participate, and read new exciting Nordic literature? Join us by signing up at bibliotek@nordichouse.is
We read in Scandinavian and converse in Blandinavian (mixed Scandinavian language)
The books are all available at the Nordic House Library and can be picked up there. Don't you have a library card? No problem, all the members in the reading club will get a free membership. The conversation takes place in the library at the Nordic house, and coffee and tea will be served.
Schedule:
Tuesday the 9th of June, 19:00-21:00. Efter solen, by Jonas Eika
Tuesday the 11th of August, 19:00-21:00. Et system så magnifikt att det bländer, by Amanda Svensson.