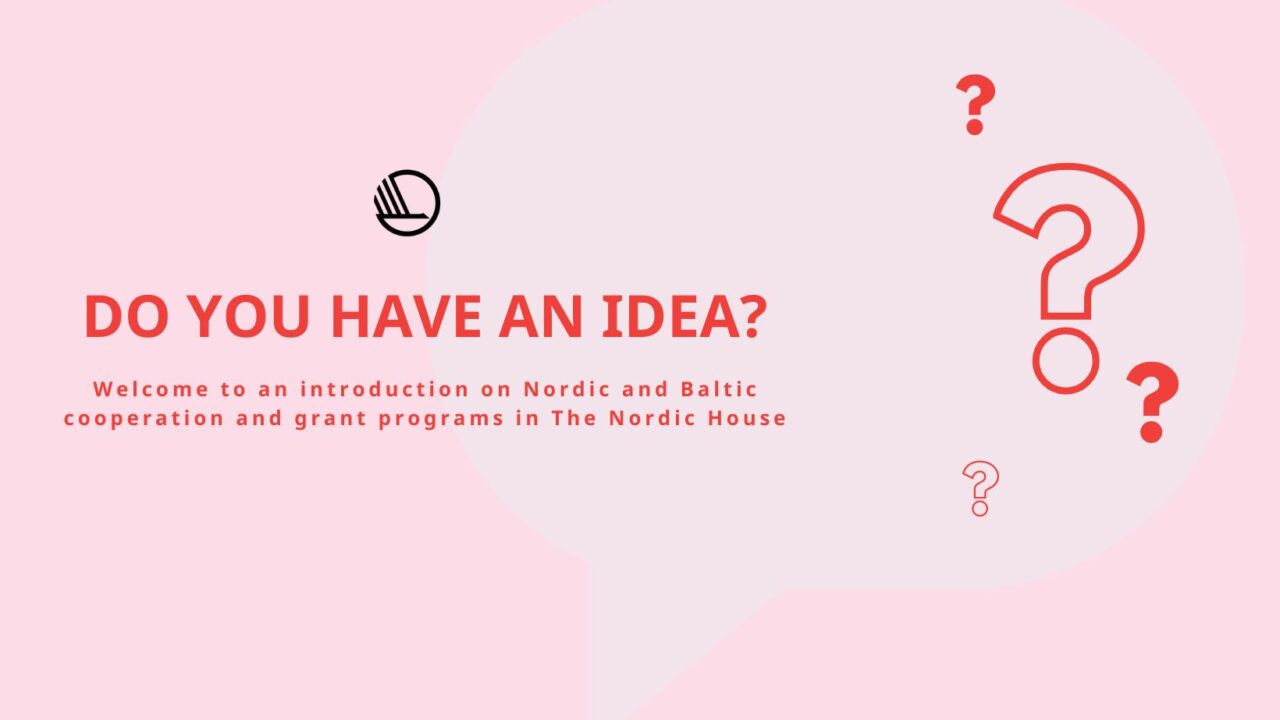 INTRODUCTION TO GRANT PROGRAMS: NORDPLUS ICELAND
Would you like to apply for a grant from Nordplus, the education program of the Nordic Council of Ministers?
Nordplus is the largest educational program in the Nordic countries and includes five sub-programmes at preschool, primary and secondary school level, adult education, at university level, in the area of ​​Nordic languages ​​and a program that works across all school levels. The next application deadline for project funding is February 1, 2023, and therefore Rannís – the Research Center of Iceland, which is in charge of Nordplus in Iceland, in collaboration with the Nordic House, invites you to an introductory meeting on Wednesday, November 9.
The presentation will be held between 17:00-19:00 and all the opportunities offered by Nordplus will be presented. If you are considering applying for a grant or want to hear more about the application process for a project, it is ideal to participate and ask all the questions you might have. Nordplus staff will be on site, explain the application process and give good advice regarding the projects.
The presentation is open for everyone. But please register here. 
Program:
17:00 – Presentation of Nordplus and sub-programs
17:30 – Questions, chat and advice – Rannís staff will answer questions from guests
18:15 – Music by Mikael Lind and Joanna Sjunnesson
18:35 – Chat and light refreshments
Welcome!
Nordplus is a Nordic education program that operates under the Nordic Council of Ministers and provides grants in the field of education to parties in the Nordic countries and the Baltic states.