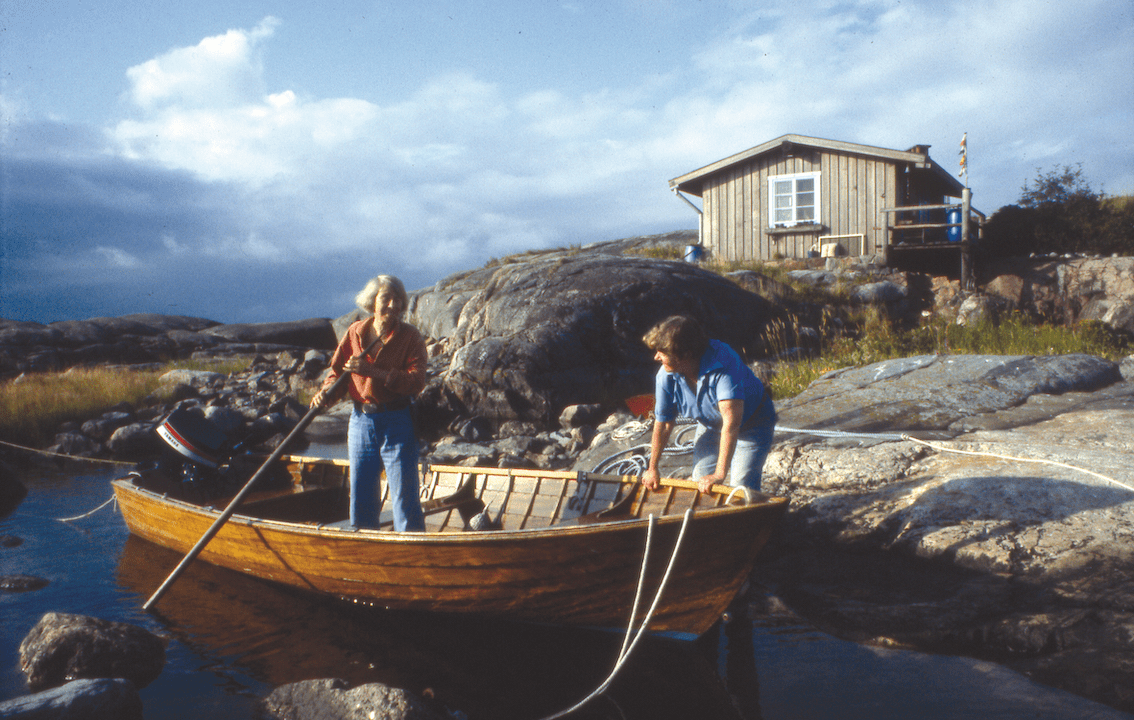 Haru: the Island of Solitary
World famous author, Tove Jansson, and graphic artist, Tuulikki Pietilä, spent 25 summers on the island of Klovharu in the Gulf of Finland. This documentary is based on the Super 8 footage shot by Tuulikki Pietilä and Tove Jansson between 1970 and 1991. The candid and often revealing commentary is written by Tove Jansson.
Swedish with English language subtitles. 44min. Filmed by: Tuulikki Pietilä, Tove Jansson. Written by: Tove Jansson. Directed and edited by: Kanerva Cederström, Riikka Tanner, 1998.