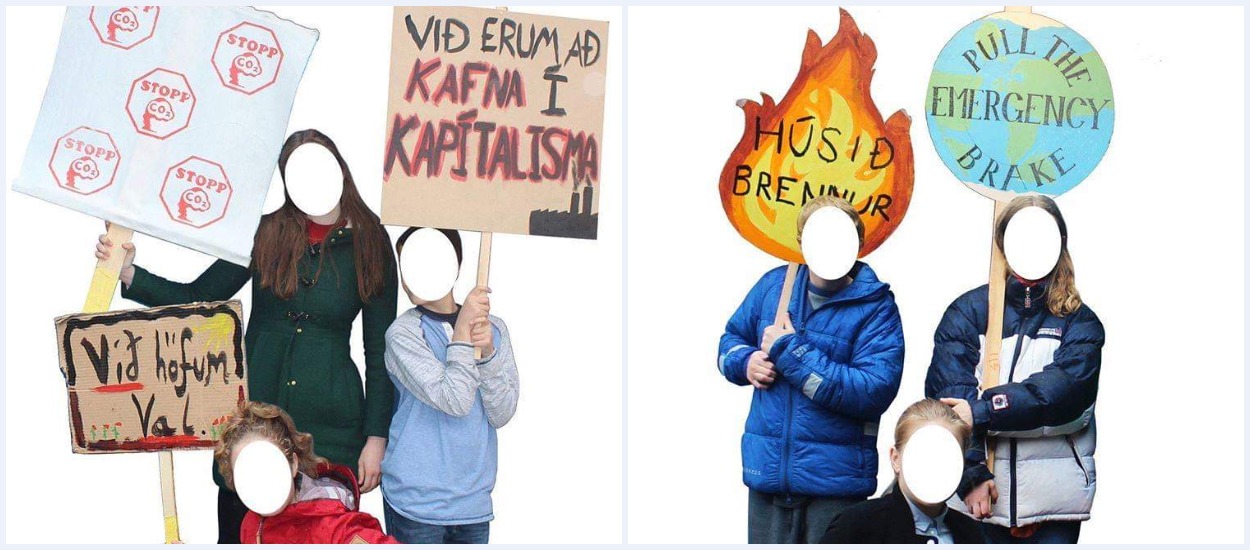 All around the world young people have followed Greta Thunberg's footsteps expressing their concerns about climate change and other environmental issues. They want measures to be taken for the future. In Iceland, a group of young people has been active in pointing out the problem and demanding immediate action. The young people who have organised strikes for the climate at Austurvöllur challenge everyone to do the same and to try to put themselves in their shoes as they fight to protect nature.
Participants:
Ásthildur Emelía Þorgils
Boyd Stephen
Brynjar Bragi EInarsson
Daði Víðisson
Elis Stephen
Elí Auðunsson
Finnbogi Birkis Kjartansson
Gunnhildur Fríða Hallgrímsdóttir
Hrafn Sverrisson
Ida Harris
Jökull Jónsson
Katrín Angela Jónsdóttir
Líf Dagsdóttir
Ninja Kristín Logadóttir
Mattías Aron Statkevicius
Rannveig Edda Aspelund
Siri Martin
Sólveig Ágústa Aradóttir
Stella Martin
Sturla Óskarsson
Sædís Arna Kristjánsdóttir
Tindur Eliasen
Unnur Elísabet Björnsdóttir
Þorgerður M. Þorbjarnardóttir
Þórbergur Ernir Hlynsson
The video is created in collaboration with Ásthildur Jónsdóttir, Erla Stefánsdóttir, Gunndís Ýr Finnbogadóttir, Karólína Stefánsdóttir, Karna Sigurðardóttir, Adam Eliasen and Elías Arnar. Paper models are created in collaboration with Magnús Valur Pálsson.