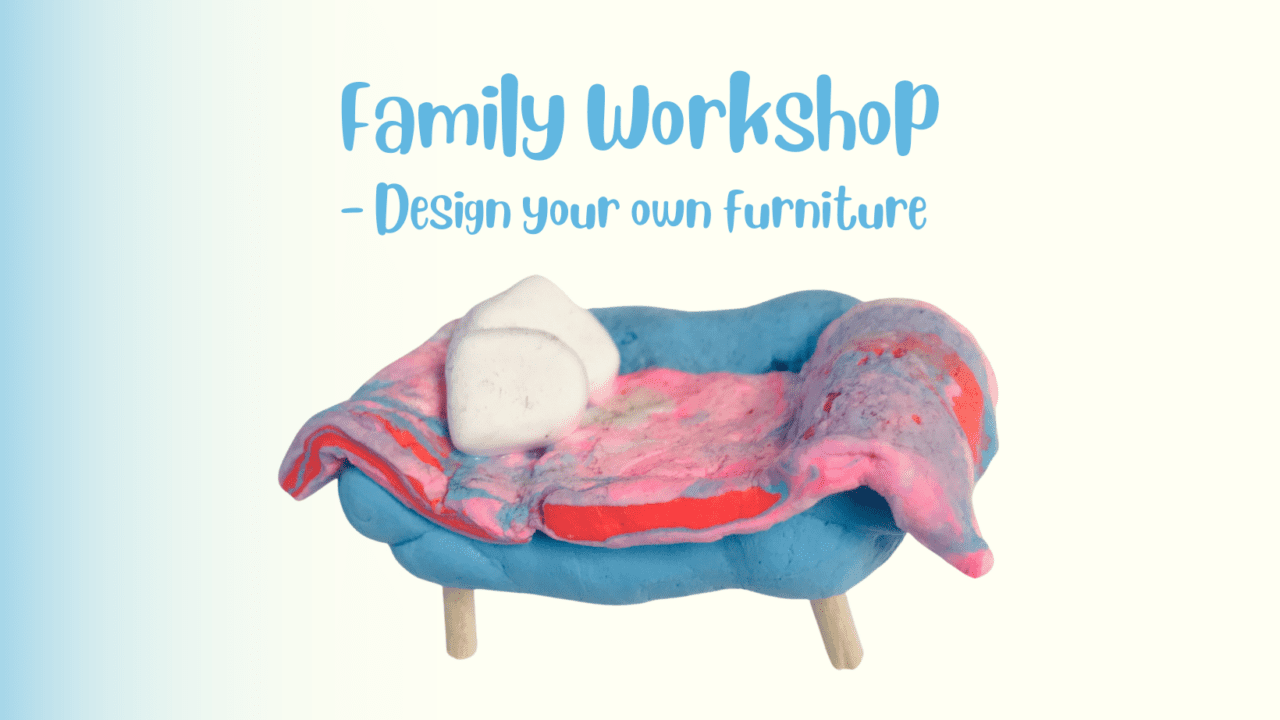 Family workshop – Design your own furniture!
In the furniture workshop children get to be designers and make their own furniture prototype!
We use silk clay to create furniture prototypes and take inspiration from the beautiful Nordic house building and it's furniture designed by the Finnish architect and designer Alvar Aalto.
How would your dream furniture look like? Where would you want to place your design?
This workshop invites children to build their dream furniture with silk clay! They get to try designing and building ideas through prototyping, which is an important part of design process. The inspiration for the workshop comes from Finnish designer and architect Alvar Aalto, who designed the Nordic house and it's furniture. During the workshop, we will observe the space around us and start creating the ideas by molding the silk clay.
Dates:
– Thursday 4th May 5-7pm
– Saturday 6th May 1-3pm
The workshop is free of charge, and everyone is welcome. 
It takes place in Finnish, English and Norwegian.
The workshop is hosted by the Nordic House in connection with Design March 2023.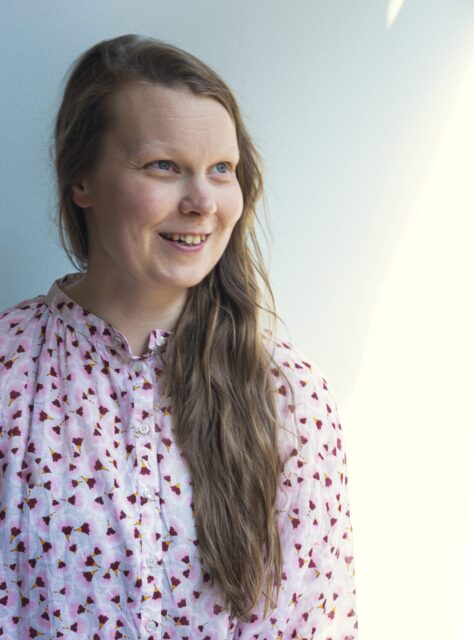 Anna Kokki is a designer (MA, Creative Sustainability, Aalto University) with a versatile experience from co-creation, design learning and sustainability. She has worked several years with the Finnish Association of Design Learning SuoMu and developed design learning materials and concepts for different age groups.
Anna is based in Helsinki, Finland and is currently working on a project supported by The Arts Promotion Centre Finland, which touches on design, sustainability and the role of the designer as a change maker during the climate crisis.