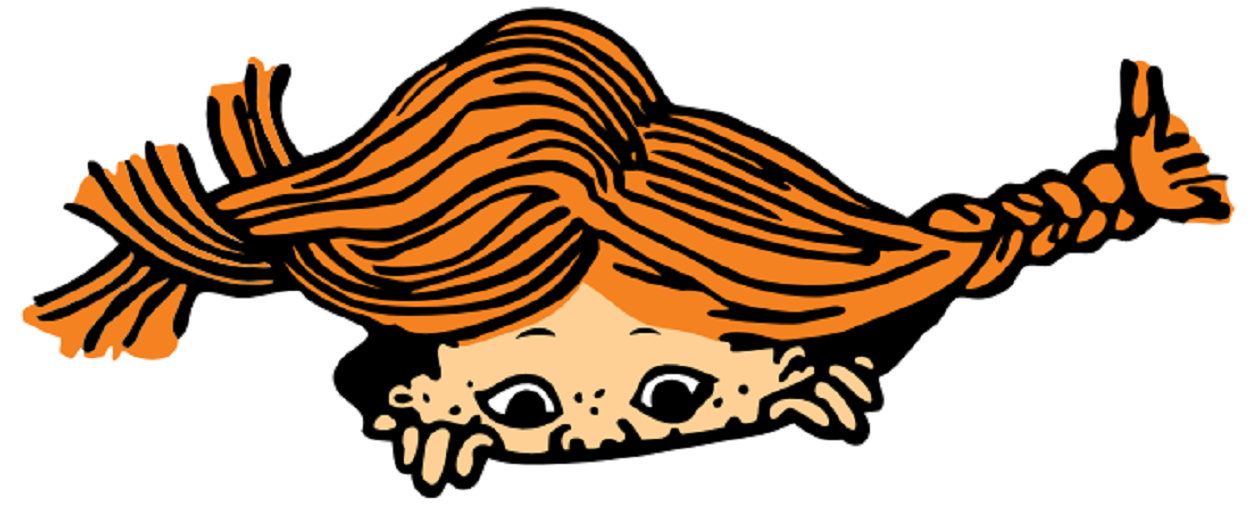 Exhibition: Congratulations Pippi!
Welcome to an exhibition about Pippi Longstocking at the Nordic House children's library. The exhibition is held on the occasion of the 75th anniversary of the first book about Pippi. The Nordic House and the Swedish Embassy in Iceland are participating in the exhibition.
The first book about Pippi Longstocking by Astrid Lindgren and Ingrid Vang Nyman was published in 1945. Pippi is the strongest, funniest and richest girl in the world. She lives alone at Villa Villakulla with her horse and the monkey Mr. Nilsson and has a bag full of gold coins. Tommy and Annika live next door and since Pippi moved in, everything has become much more fun. Pippi roles the gingerbread dough on the floor, she can lift her horse and she likes to tease the cops when they intend to take her to an orphanage.