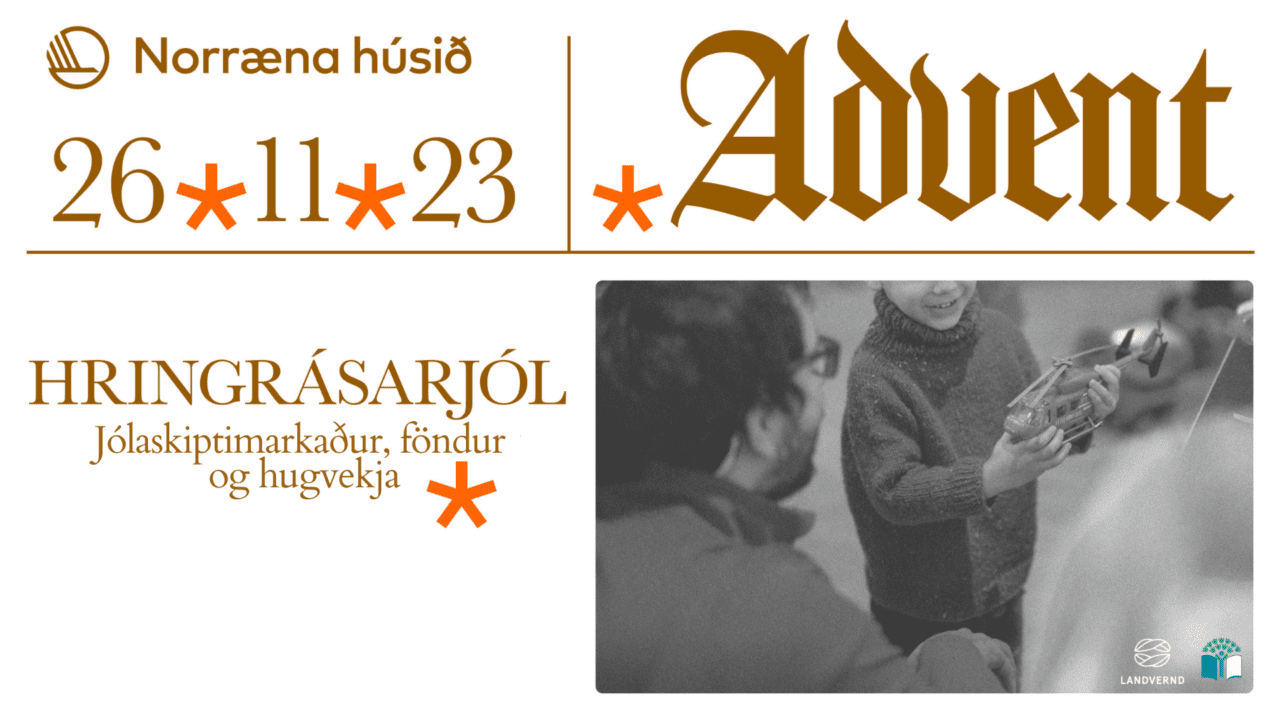 CIRCULAR CHRISTMAS: Swap market and sustainable Christmas crafts
Have a circular Christmas this year with the Nordic house and Landvernd!
Program:
12:30 – 12:45 Presentation on mindfulness – Gunnar Hersveinn, philosopher and author.
12:45 – 13:00 Closing speech by Landvernd on a mindful November and opening of the Christmas market.
13:00 – 16:00 Christmas market ornament workshop will be open.

Christmas swap market:
One man's "junk" is another man's treasure! Bring items that you don't have use for anymore and swap with others. Use the opportunity find environmentally friendly Christmas gifts that you can place under the tree in good conscience. We request that people only bring items that are in good and usable condition.

The categories of items that can be brought are the following:
• Toys
• Christmas clothing and knitted clothing.
• Christmas decorations
• Books and board games
• Household items

Christmas ornament workshop:
Make your own environmentally friendly Christmas ornaments from old encyclopedias!

The event is a part of the Advent program of the Nordic house and the awareness campaign "Thrifty November" by Landvernd. We look forward to seeing you. Make sure not to miss out on the new Christmas menu and drinks on offer at Sónó Matseljur.

ACCESSIBILITY: The Auditorium and bathrooms are wheelchair accessible. Bathrooms are gender-neutral.