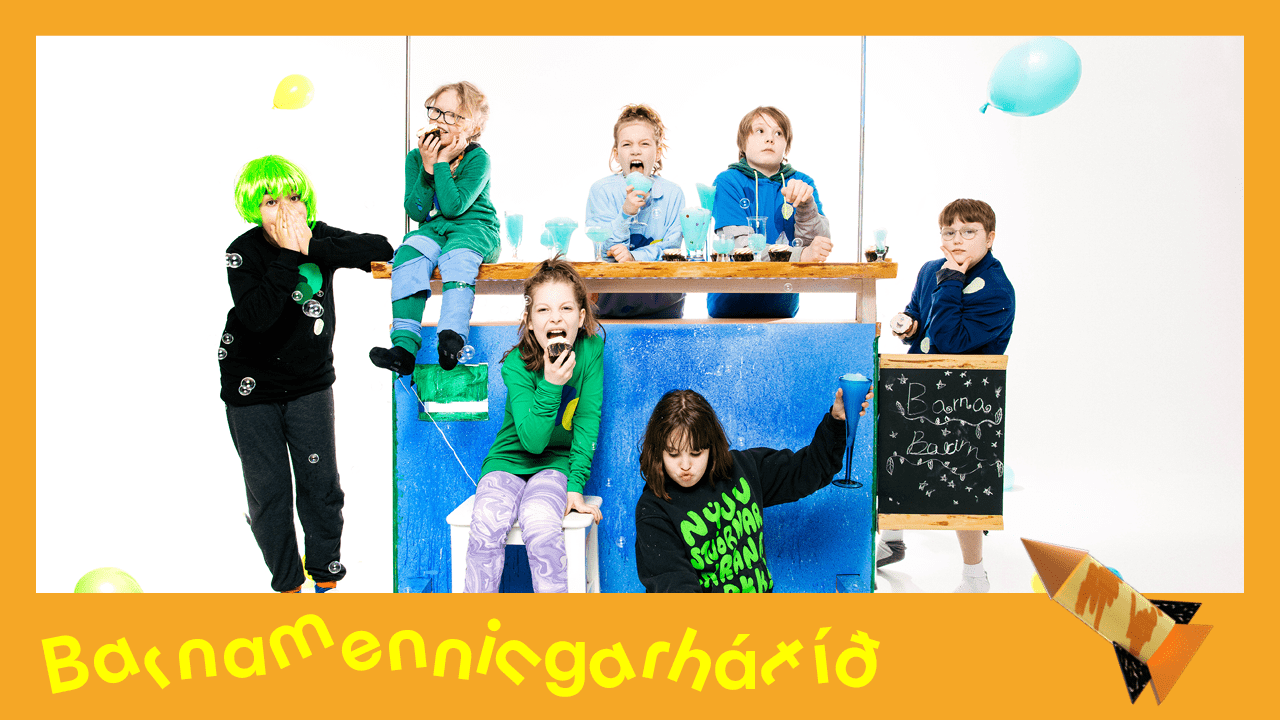 Children´s Bar by Kidarchy
Auditorium,
Atrium &
Alvar Aalto
Free entry
Barnabarinn or Children´s Bar  – will take over the Nordic House during the weekend 9-10th of april, at Ungi Festival. Barnabarinn is an interactive performance piece where children take control.
The kids will mix non alcoholic cocktails, offer haircuts to adults and give adults advice for their everyday issues. Adults will surrender to the younger generation in the challenging, but also safe space of  Barnabarinn.
This performance piece is developed in collaboration with the children at Krakkaveldi / Kidarchy and the objective is to make their dreams come true. What have they always wanted to try out? What would they want to be able to do with their parents, how would they change them if possible?
Free entrance but limited space. Free tickets are available here.
Saturday 9th april
17:00 – 18:00
Sunday 10th april
15:00 – 16:00