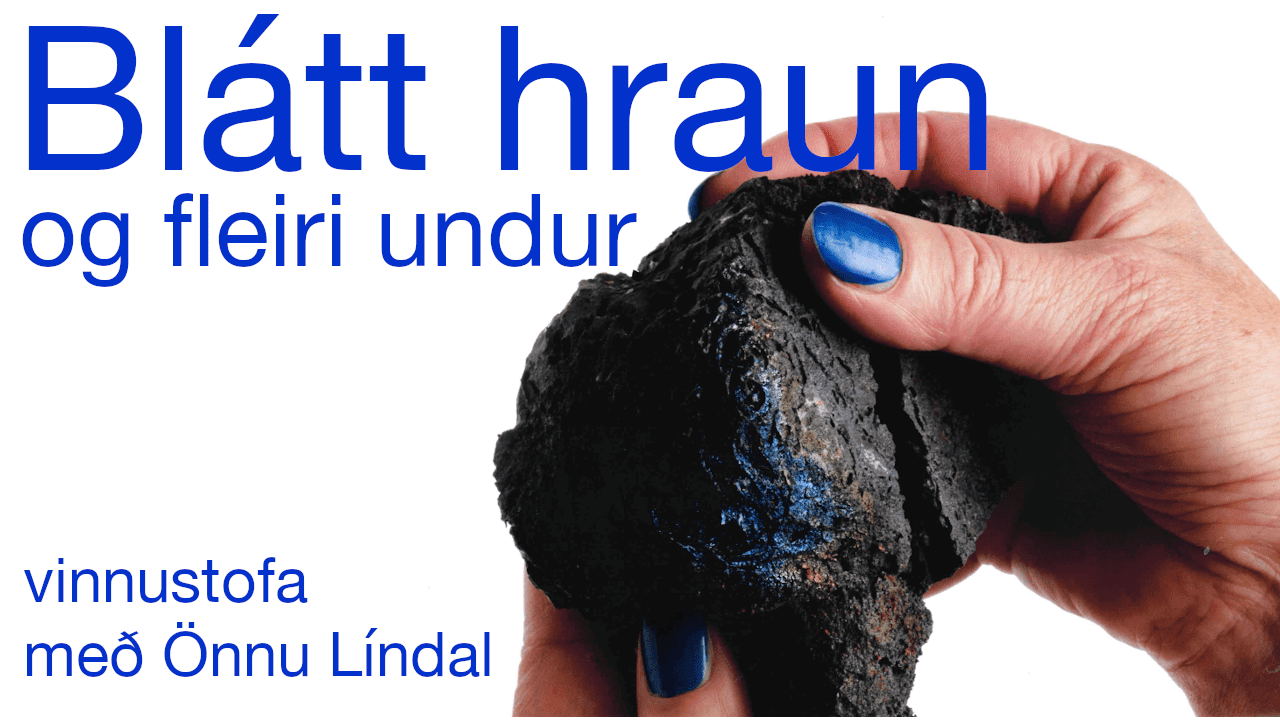 Blue lava & more wonders – workshop
1-3pm
Children's Library &
Hvelfing
Free entry
Have you walked under the earth or skied in the sky? 
Artist Anna Líndal shares interesting stories that happened creating her new work, during a workshop for children, young people and families at the Nordic house. The workshop starts in Hvelfing – exhibition area of the Nordic house- where guests get to know her new work that tells a story about the eruption in Fagradalsfjall.  Afterwards guests are invited for a creative session in the Children´s Library, where Anna teaches guests creative ways to work with lava.
Register by sending name and age to hrafnhildur@nordichouse.is
The workshop is for free, and everyone is welcome!
Anna has been she has been active in numerous solo and joint exhibitions in Iceland and abroad since 1990. She graduated from Icelandic Art School in 1985 and from The Slade School of Fine Art London in 1990. She did MA in Art research in St. Lucas, University College of Art & Design, Antwerpen in 2012. She was a fine art professor in Iceland University of the Arts 200-2009.