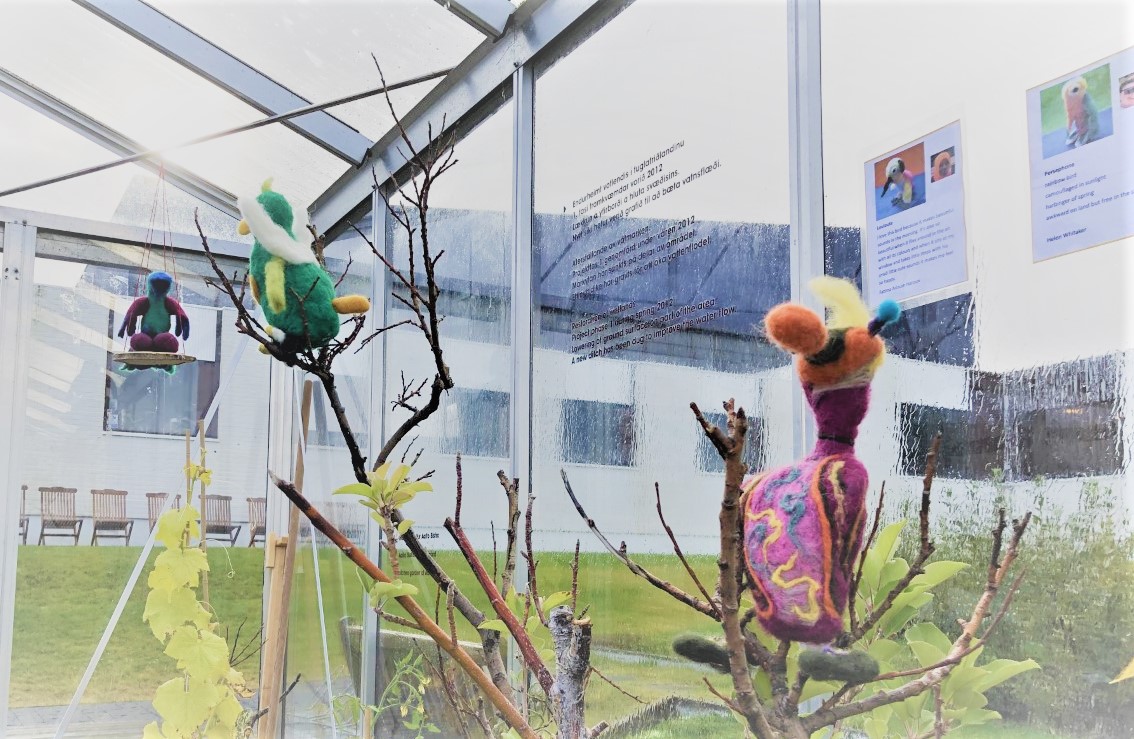 The Story Circle is a joint project of the City Library and the Women of Multicultural Ethnicity Network in Iceland.
 Last winter and spring The Story Circle came together for five workshops to breathe, sing, enjoy poetry, and to needle felt. These activities encouraged participants to focus on the here and now, to find peace and joy in creating and connecting with other women of foreign and Icelandic origin. The theme of the workshops was Birds of Paradise. Women and especially immigrant women cannot always show their true beauty, potential, and accomplishments, due to language challenges or social barriers. Despite this, all women have core values and are part of creation like every human being. Therefore, creating Birds of Paradise was a symbolic way to express the intrinsic beauty and personality, diversity, and the true colors of each. The results of these meetings are shown in the greenhouse of the Nordic House from the 13th of September till the 4th of October.
The exhibition opens Sunday 13th from 13.30-15.30.
The new winter season program of the Story circle will be presented with an informal gathering.
All are welcome to enjoy the new birdlife in Vatnsmýri. Of course, with COVID regulations in place.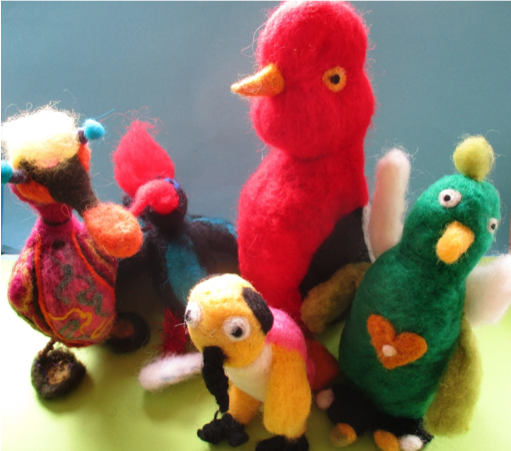 W.O.M.E.N in Iceland was founded in 2003 by women of foreign origin living in Iceland who wanted to give immigrant women a voice and a just place in society. The organization aims to unite, express, and address the interests and issues of women of foreign origin in order to bring about their equality as women and as foreigners, in all areas of society.
W.O.M.E.N in Iceland has various projects aimed at empowering immigrant women and creating a safe space for them to express and discover themselves in their new society.  The Women's Story Circle is one of these projects. It is a cooperation between the Reykjavik City Library and W.O.M.E.N in Iceland. Women from all parts of society are invited to connect in a relaxed atmosphere through creativity and educational events. All women are welcome to join.
W.O.M.E.N is a non-profit, non-governmental organization that is run by volunteers and depends solely on grants and private support to continue their work. More information on the organization and its work can be found on our website, www.womeniniceland.is