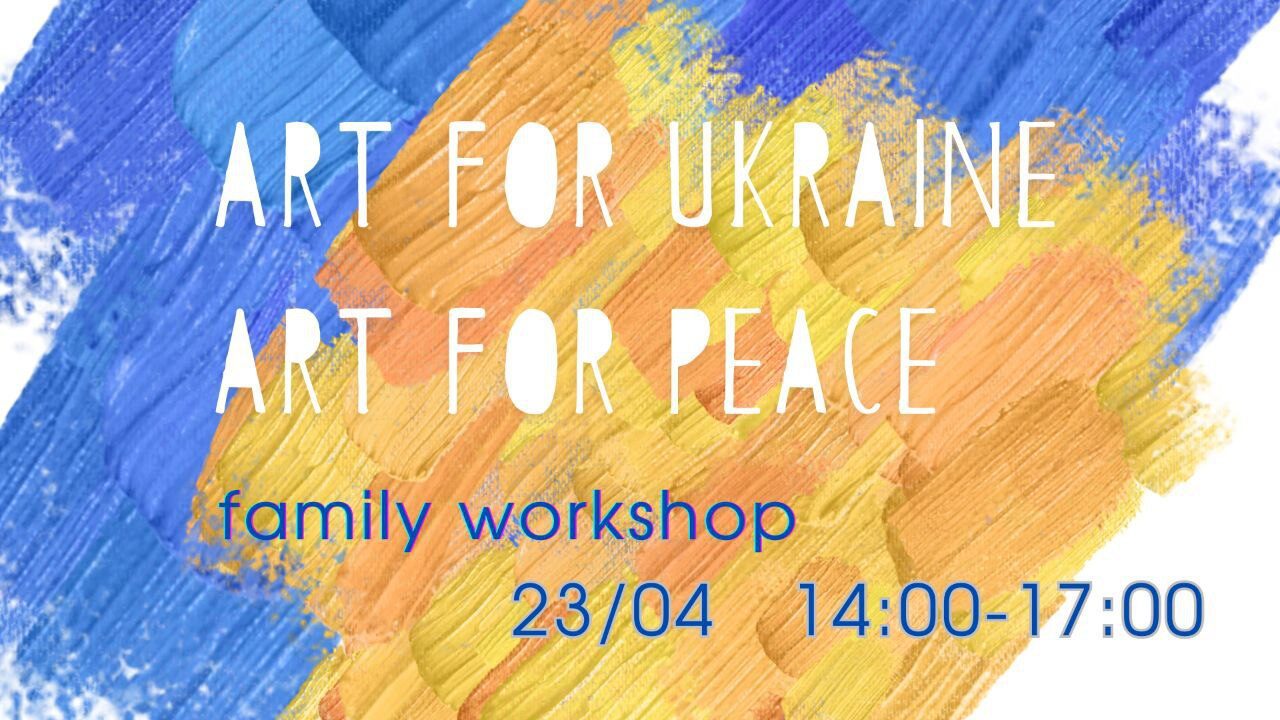 Art for Ukraine : Art for Peace
You are warmly invited to the workshop "Art for Ukraine : Art for Peace" 💙💛.
This workshop is organized by the Ukrainian peacebuilding startup Color Up Peace, which since 2016 uses visual artistic innovation and digital technological innovation as peacebuilding and freedom-building strategies. This workshop is part of the new project by Color Up Peace which supports Ukrainians in Ukraine, Finland, and Iceland. The team of Color Up Peace will travel from Finland to do this workshop.
During the workshop, you will be able to:
🎨 Do artistic activities – color, draw, watch photographs and visit a virtual exhibition.
🎧 Learn why and how these activities could be used to strategically support and develop freedom and peace.
🎁 Get presents – special and dedicated to Ukraine coloring books by Color Up Peace.
🤗 Build a community with other participants.
🎬 Get online resources for further peacebuilding and freedom-building work.
☕ Have delicious food.
Registration for the workshop HERE.
DEADLINE: April 21 🎯
– – –

Запрошуємо вас на воркшоп «Мистецтво для України – мистецтво для миру» в Рейк'явіку, 23 квітня, 14:00 – 17:00, в The Nordic House 💙💛. Цей воркшоп організований українським стартапом Color Up Peace, що з 2016 року використовує візуальні мистецькі інновації та цифрові технологічні інновації як стратегію розбудови та підтримки свободи та миру. Цей воркшоп є частиною нового проєкту Color Up Peace, що підтримує українців в Україні, Фінляндії та Ісландії. Команда Color Up Peace приїде в Ісландію з Фінляндії.
На воркшопі ви зможете:
🎨 Займатися мистецькими активностями – розмальовками, малюванням, перегляданням фотографій, відвідуванням віртуальної виставки.
🎧 Дізнатись, як ці активності можуть сприяти стратегічній розбудові миру та свободи.
🎁 Отримати презенти – присвячені Україні розмальовки Color Up Peace.
🤗 Побудувати ком'юніті з іншими учасниками.
🎬 Отримати електронні ресурси для подальшої розбудови миру.
☕ Смачно поїсти.
Реєстрація на воркшоп за цим лінком: https://forms.gle/MULwPWJxWhrhLPVn8  
ДЕДЛАЙН: 21 квітня 🎯