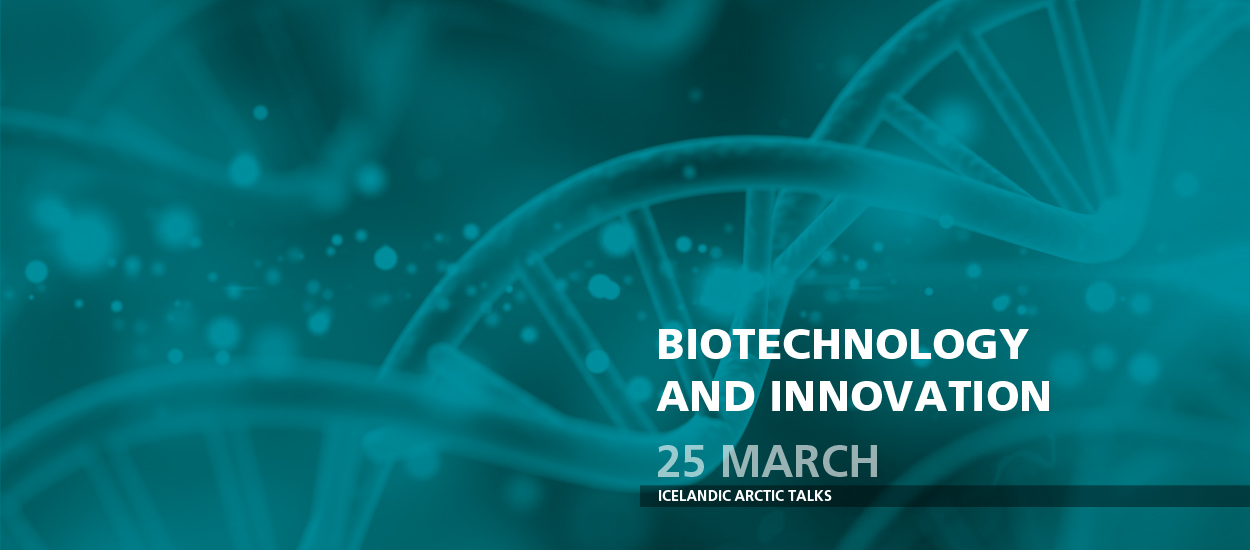 Icelandic Arctic Talks III: Biotechnology and Innovation
This event focuses on the re-utilization of marine resources in the Arctic with a focus on the concept of "waste to value." Innovators have found ways to use byproducts of the fishing industry in products that range from advanced biotechnology to nutrition, clothing and cosmetics. Sea resources are crucial in the Arctic, and tissues such as fins, heads, skin and viscera have historically been discarded back into the sea. Companies have shown that such waste could be re-used to produce innovative, competitive, and sustainable products.
The discussion brings together representatives of the private industry sector, policymakers, academia, and non-governmental organizations to jointly discuss possibilities, innovative ideas, best practices in re-using sea-waste for innovative, competitive, and sustainable products. The event highlights also the appeal of the waste-to-value model for investors seeking environmentally sustainable ventures and for policymakers seeking to promote laws and regulations that promote the reuse of fishing byproducts.
This is a hybrid event. It will thus take place both on-site in the Nordic House in Reykjavík, with a limited audience (link to registration will be added shortly) as well as here online. For participation via zoom-webinar, make sure to register here: https://us02web.zoom.us/webinar/register/WN_Wd75G96wQouvn0FH5m4hFA
Programme
– Opening remarks by H.E. Ólafur Ragnar Grímsson
– Opening remarks by Þórdís Kolbrún Reykfjörð Gylfadóttir, Minister of Tourism, Industry and Innovation
Discussants:
– Elína Jóhannsdóttir Erlendsson, Director of Global Communications, Kerecis
– Mads Qvist Frederiksen, Director, Arctic Economic Council
– Rannveig Björnsdottir, Docent, University of Akureyri
– Þór Sigfússon, Founder, The Ocean Cluster
Moderator: Halla Hrund Logadóttir, Adjunct Lecturer, Harvard Kennedy School, Co-Founder and Director, Arctic Initiative.
The Centre for Arctic Studies at the University of Iceland, the Icelandic Arctic Cooperation Network and the West Nordic Council, in collaboration with the Nordic House, the Icelandic Chairmanship of the Arctic Council and the Arctic Circle, have organized a series of online discussions, taking place in the fall of 2020 and spring of 2021, on key Arctic issues highlighted by the Icelandic Chairmanship of the Arctic Council. The Icelandic Arctic talks build on the work and experience of Icelandic organizations and institutions on issues concerning societies, cooperation, health, and energy in the Arctic.
Join us in the discussion!