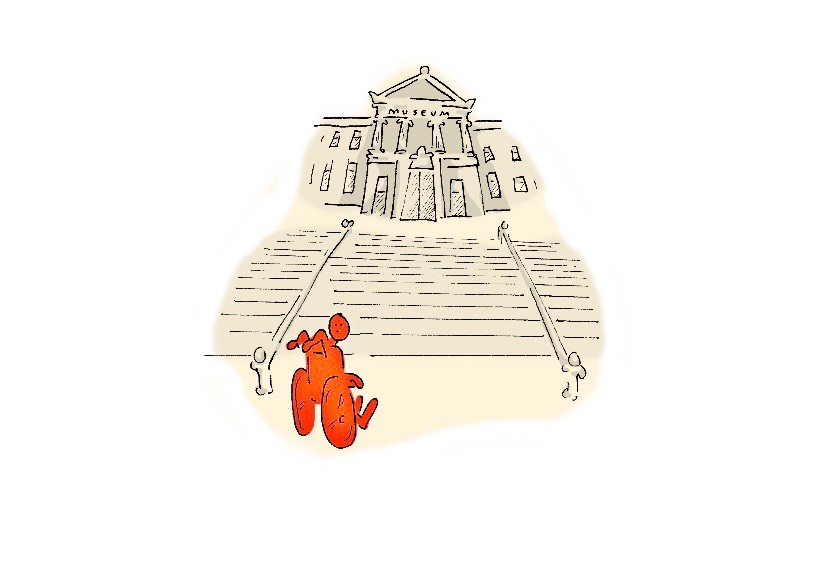 WHO'S NOT HERE? – Panel discussion on inclusion in arts
Entering a museum, attending an art event, submitting an art proposal or job application – these might seem like straightforward actions for some of us. But which bodies, and which identities are these processes currently suited for?
This panel invites you to enter into a conversation about who is included on an institutional level, and how we might build or change infrastructures to work towards a more inclusive cultural field in Iceland. What are institutions currently doing to include a diverse range of artists and cultural workers? What do they mean when they say diverse audiences and what kinds of inclusion are and should they be working towards?
Join us in discussing institutional infrastructures and how they help or hinder diversity and inclusion. We will hear from:
Björt Sigfinnsdóttir. Director of LungA School and Festival, she/her
Sabina Westerholm. Director of the Nordic House, she/her
Halla Margrét Jóhannesdóttir. Public Engagement Project Manager at Reykjavik Art Museum
Vigdís Jakobsdóttir. Artistic Director and CEO of Reykjavik Arts Festival, she/her
This panel will be moderated by Chanel Björk Sturludóttir. TV reporter and activist, she/her
Each speaker will discuss institutional infrastructures and how they work for (or against) diversity and inclusion within their organizations. These organizations have been invited to speak on the basis of their position in the Icelandic cultural field and will offer a range of experiences in terms of their involvement with the themes of diversity and inclusion. Cultural leadership roles are primarily occupied by those with more dominant or majority identities, but we hope that you will join us in hearing how they, and we, can unpack how we might constructively address this. Please bring your questions as much as your ears!
This event is the second panel in an ongoing program at The Nordic House, led by curator Elham Fakouri (she/her) focusing on diversity and inclusion in the Icelandic art and cultural scene. 
Who's not here? is developed in collaboration with Sophie Mak-Schram (she/her), who is an (arts) educator, producer and practitioner interested in diversity, inclusion, and the 'and' between art and education.
ACCESSIBILITY: This event will be held in English. The Auditorium and bathrooms are wheelchair accessible. Bathrooms are gender-neutral. There will be sign language and/or closed captioning. There will be no strobe lighting or loud noise. Alcoholic and non-alcoholic beverages will be provided after the event.
We're in a learning process about access needs. If your access needs are not sufficiently met by the above provisions, please do reach out to
elham@nordichouse.is
 and we can discuss how to best support your attending of this event.