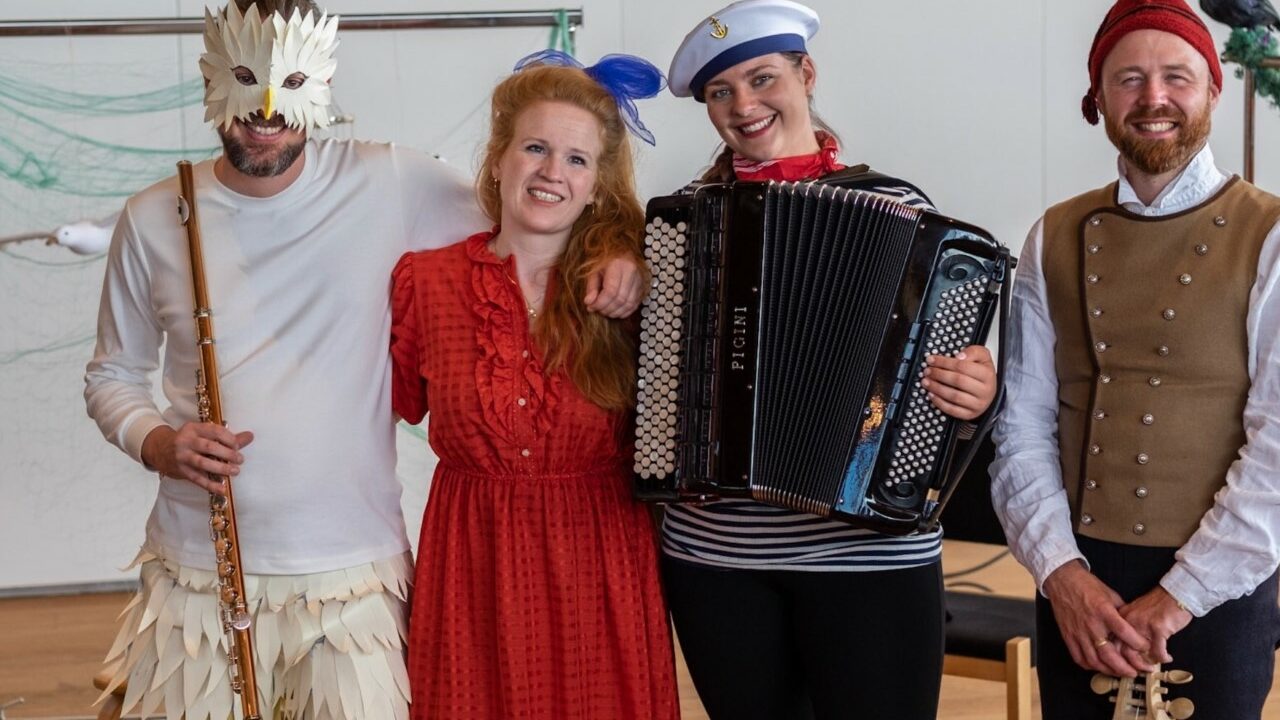 The sound of water and the sound of the sea is the general theme of this interactive and engaging musical adventure for children at the age of 1-4 years. In the context of Nordic Mythology, the narrator-singer, represented by the composer Svafa þórhallsdóttir herself, will guide the children using the story to create interactive and engaging situations that will make the children feel part of a truly mythical adventure, where the music represents a mystical place for them to visit.
Artists
Julius Ditlevsen (DK) flute
Julie Holmegaard Schade (DK) accordion
Svafa Þórhallsdóttir (IS) vocals
Eyjólfur Eyjólfsson (IS) vocals and Icelandic drone zither
Entrance is free for parents and other caregivers if accompanied by a child.
Please register by sending an email to operudagar@operudagar.is
The event is offered by Reykjavík Opera Days, Nordisk Kulturfond and the Icelandic Fund for Children's Culture.