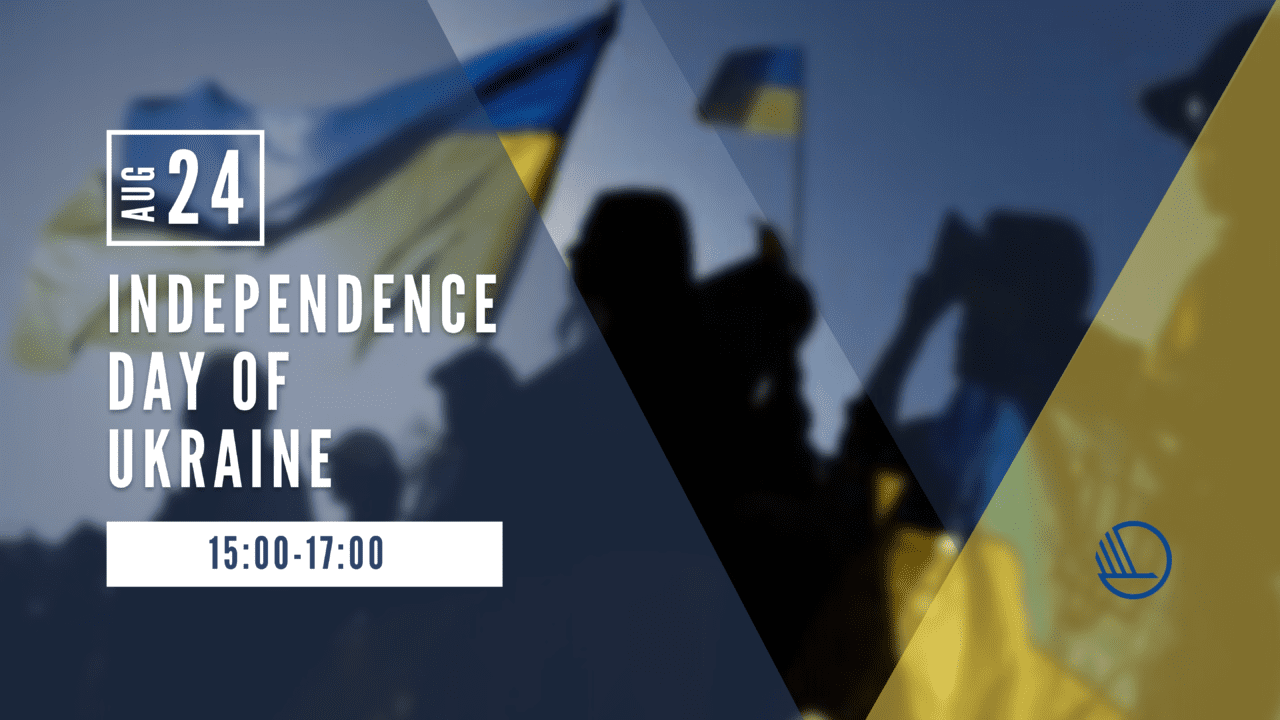 Ukrainian Independence Day – День Незалежності України
Atrium,
Children's Library &
Greenhouse
Free entry
The Nordic house celebrates The Ukrainian Independence Day
To celebrate Ukraine's Independence Day, we invite guests to the Nordic house to discover Ukrainian culture through music, art, craft, and food.
*in Ukranian below
The program includes:
Dishes that give taste of traditional Ukrainian food served in collaboration with SONO restaurant of the Nordic house.
15:00
a flag workshop for people of all ages, where guests can write their good wishes to people in Ukraine. The workshop is led by art curator Yuliia Sapiha, who is currently working on curating an exhibition opening next year in the Nordic House.
16:00
the Ukrainian electronic musician Make like a tree will perform at the Green house in the outdoor area of the Nordic house.
Also, guests can see a photography exhibition Heima/Дім/Home, curated by Iryna Kamienieva and Yevgeny Dyer showing works from 5 Ukrainian photographers from everyday life and a chance to speak with the curators.
Welcome!
*
Nordic House святкує День Незалежності України 
На святкування Дня Незалежності України, ми запрошуємо гостей до Nordic house аби познайомити ближче із українською культурою через музику, мистецтво та їжу. 
 Програма включає: 
Страви традиційної української кухні, які подають у співпраці з рестораном SОNО Nordic House. 
15:00
розпис українського прапору, де гості будя-якого віку можуть написати свої добрі побажання українцям. Воркшоп веде арт-кураторка Юлія Сапіга, яка зараз працює над виставковим проєктом, що відкриється наступного року в Nordic House. 
16:00
український музикант Make like a tree виступить у Green house на відкритому майданчику Nordic house. 
Крім того, гості зможуть побачити фотовиставку Дім, кураторами якої є Ірина Каменєва та Євген Даєр, де представлені роботи 5 українських фотографів. У вас також буде можливість поспілкуватися з кураторами виставки.