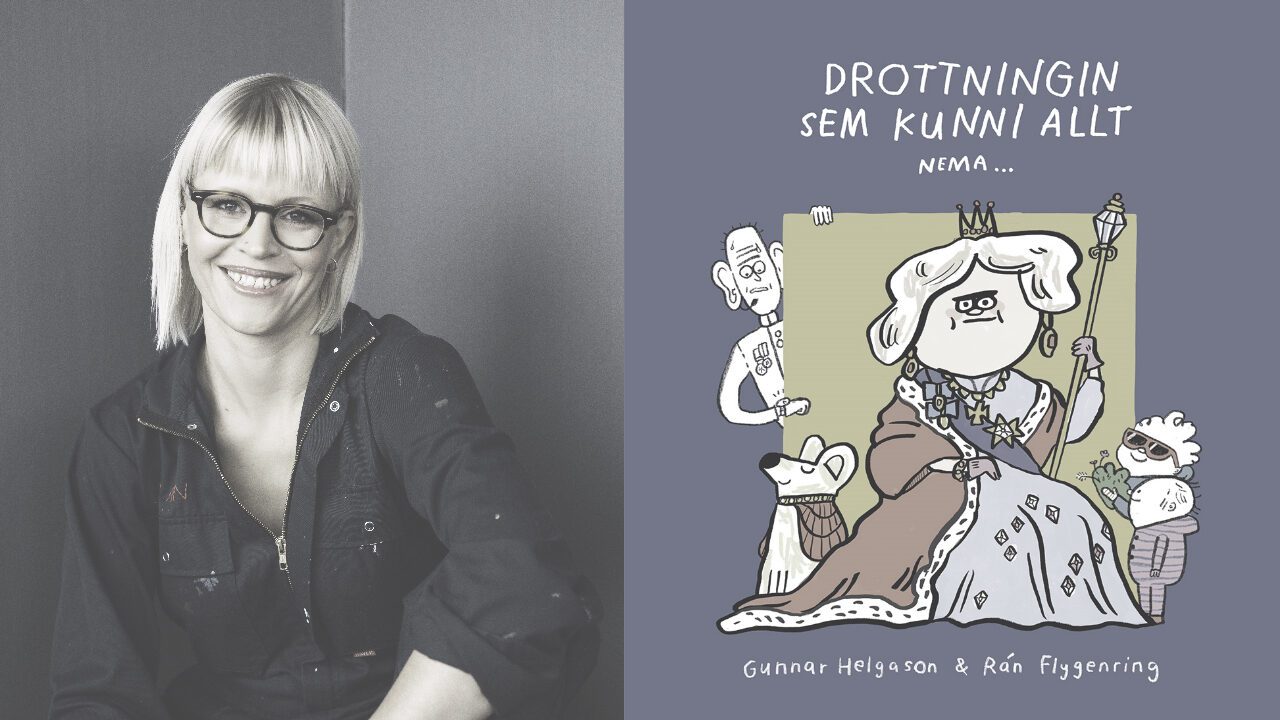 Sunday Story Hour  – Norwegian & Icelandic
11.00- 11.30 am Norwegian
2- 2:30 pm  Icelandic
The whole family is welcome to a Norwegian-Icelandic story time at the Children´s library in the Nordic house. A story will be read from one of the Moomin books in Norwegian at 11.00.  In the afternoon, at 2pm Rán will read in Icelandic from the new book: The Queen that knew everything, that she co created with Gunnar Helgason.
After the reading guests are encouraged to do fun drawing exercises that Rán made specially for the occasion and she will help those interested to start with the drawings. After the reading and drawing, families are welcome to stay at the library, enjoy the facilities and discovered the new Moomin exhibition: Reading and writing with the Moomins. The exhibition also has educational material available in Icelandic, English and Swedish  at the library for those who are interested. Furthermore, guests are encouraged to take part in a story competition (in picture or writing) after the reading. The winner will be announced in a Special Sunday Story Hour  – a festival held the 5th of December including fun activities for the whole family.
Storyteller is Rán Flygenring.
Rán has a Norwegian and Icelandic root, born in Oslo and grew up in Reykjavik. She works as an independent illustrator and author, sometimes in Reykjavík and sometimes around the world. She has published nearly 20 books in Iceland and Germany, both independently and in collaboration with other authors and the books have been translated in many different languages. She has also done "fast drawings" during conferences and meetings, used drawing analyzation in strategic planning and equality matters. She is also a painter and has painted murals, stamps, and beer cans. She founded a Puffin hotel – as an art project, has drawn city planning solutions and directed videos. Rán has received various awards for her works.