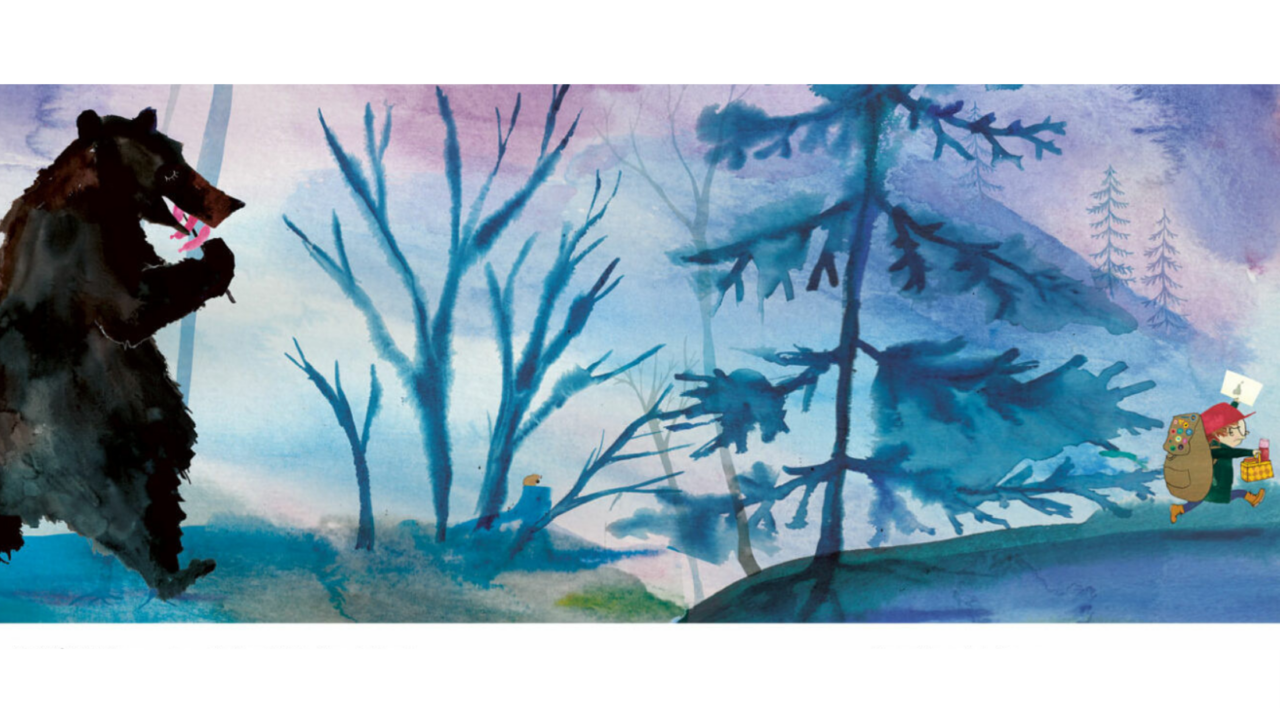 Sunday Story Hour: If You Meet a Bear (Swedish & Icelandic)
If You Meet a Bear and the Nordic Bookworm
Sunday Story Hour – Swedish – Icelandic
The whole family is welcome to listen to stories of an unpredictable bear from the humorous book If You Meet a Bear by Martin Glaz Serup, Malin Kivelä and Linda Bondestam, in the Children's Library at the Nordic house. The book is part of the project the Nordic Bookworm (bokslukaren.org/), a website with free educational material for parents and teachers. Bears can run fast, swim, and climb trees, so how can a child outrun a bear? After the story, materials will be available to draw how you would outsmart or distract a bear. The picturebook was one of the nominees for the Nordic Council's Children and Young People's Literature Prize 2022.
The storyteller is Inga Birna Friðjónsdóttir.
Inga is a musician and a fashion designer that grew up in Sweden. She has worked within the creative field and taught artistic subjects in primary schools and community centres around Iceland. Currently, she makes music under the name Blankiflúr and will take part in celebrating Alfie Atkins by reading one of his stories the 9th of October at the Nordic house.