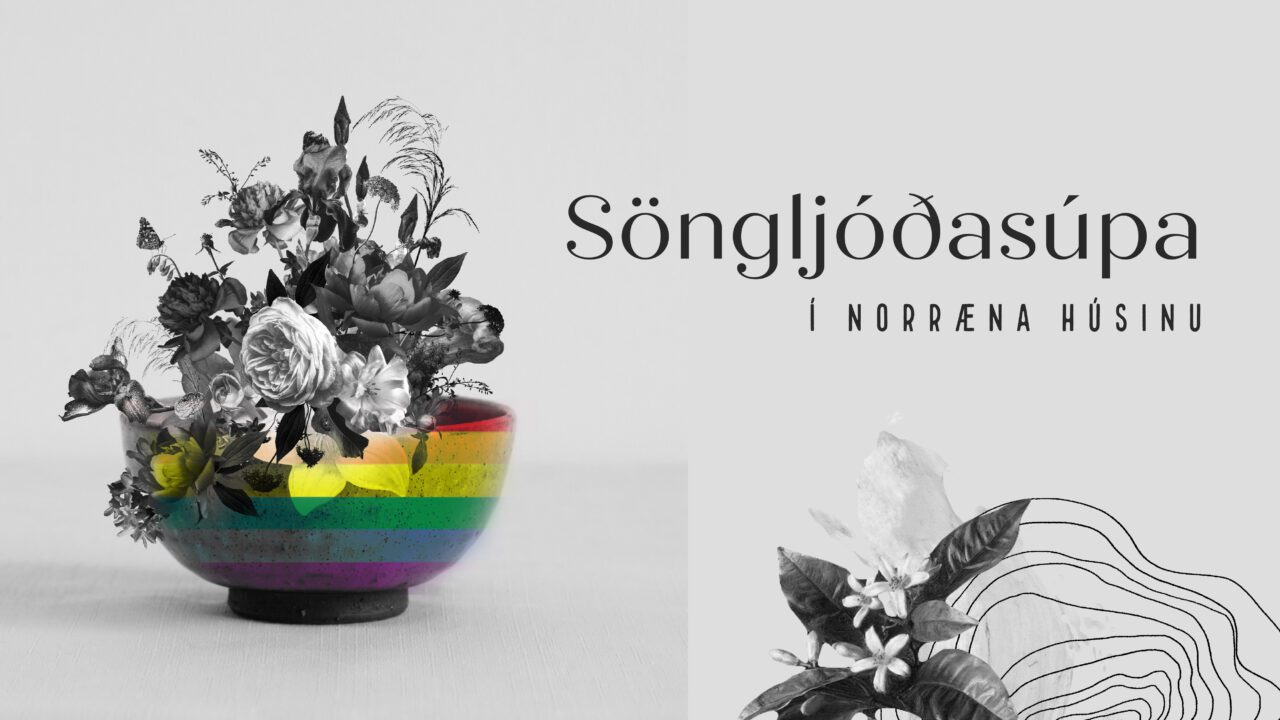 Songs and soup is a summer recital series where guests are treated to delicious soup by Chef Silla, followed by a classical vocal concert in the beautiful hall of the Nordic House in Reykjavík.
The next concert in the series takes place on the 4th of August.
Íris Björk Gunnarsdóttir opera singer and Matthildur Anna Gísladóttir pianist will perform arias from various operas with prominent LGBTQ+ characters and talk about Íris's recent research about the visibility of LGBTQ+ in operas as part of an informative and entertaining programme.
The concert pieces are from different periods, from baroque composer Händel, classical composer Mozart to contemporary composers such as Nico Muhly and Ricky Ian Gordon. During the performance Íris Björk will take on the roles of various genders, castrati singers, historical figures and pants roles.
By discussing the visibility of LGBTQ+ characters and storylines on the opera stage we can expore where they exist and how we can make additions or changes. The key to acceptance is visibility.
Tickets are available on tix.is from 26th of July.
Ticket price
With soup: 3900 ISK
Concert only: 2500 ISK