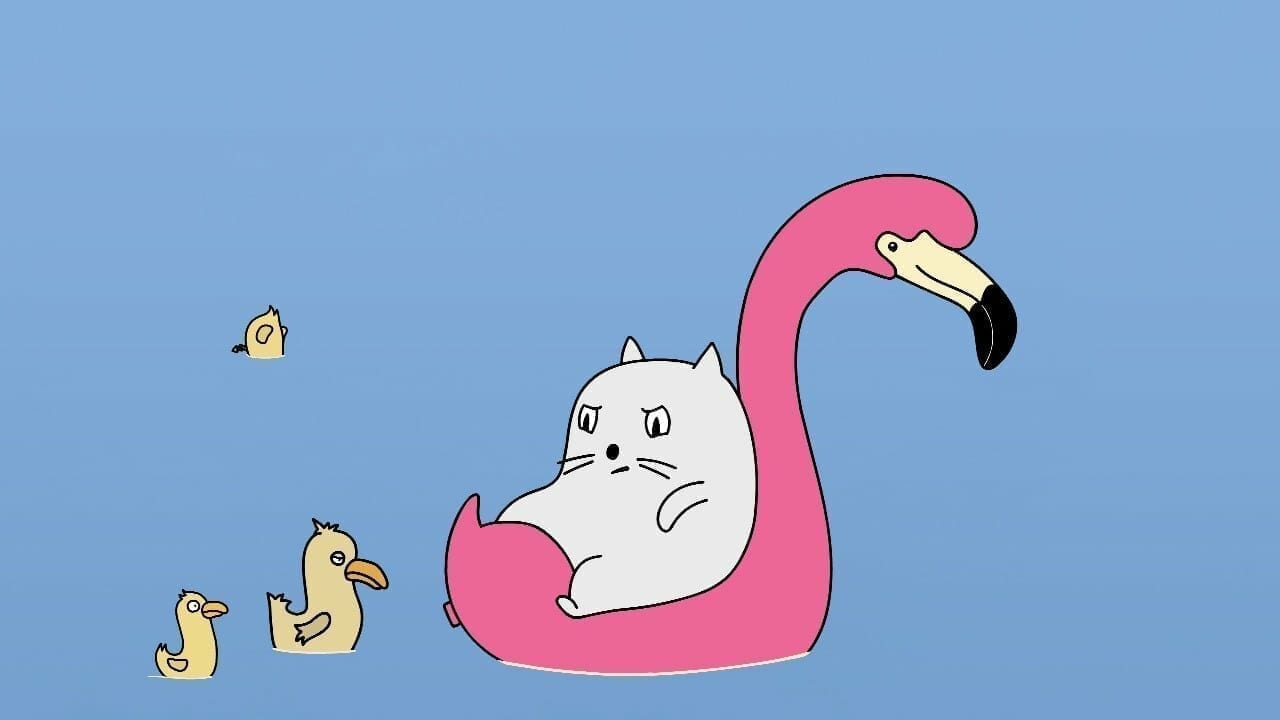 CHILDREN AND YOUTH PROGRAM 4 +
This is a closed event.
TIDE
ALDAN / MARÉ
Brought by the waves of the sea, a fantastic being of gigantic size discovers a pleasant place of great natural beauty in which he makes his home and becomes its guardian. There he creates a bond of friendship with a cheerful little boy forged in sharing the pleasure that both feel in living in harmony with nature. But one day, peace is threatened by a polluting and noisy tide.
Portugal / Short Animation / 2019 / 14 min
Director: Joana Rosa Bragança
THE TOMTEN AND THE FOX
 REVEN OG OG NISSEN
A hungry fox hunts for food on a cold winter night. On the edge of the forest, he discovers a small farm. He sneaks closer to steal a snack, unaware of the Tomten elf who guards the farm, and is caught red-handed in the hen-coop. When the Tomten sees how hungry the fox is, he decides to share his Christmas porridge with him, as long as the fox promises to leave the animals alone.
Norway, Sweden, Denmark / 2019 / Short Animation / 9 min
Directors: Yaprak Morali and Are Austnes
Producer: Ove Heiborg
OVERBOARD!
Přes palubu!
The world will soon be underwater and anyone who is not on the Ark will perish. There are only cabins available for selected animals, though, and the rules on board are strict. What will this mean for the two stowaways, a cross-eyed chameleon and a mangy kiwi bird?
Czech Republic, Slovakia / Short Animation / 12 min / 2019
Directors: Filip Pošivač and Barbora Valecká
Writer: Hynek Trojánek
Producer: Pavla Janoušková Kubečková, Tomáš Hrubý
Three couples are drifting apart. A hedgehog falls for a balloon, but struggles to keep up his grooming routine. There is a coldness between an arctic couple when a polar bear finally gets away from a needy penguin, and two oysters are longing to meet on the bottom of the North Sea.
Norway / 2020 / Short Animation / 8 min
Director: Margrethe Danielsen
Writer: Margrethe Danielsen
Producer: Endre Eidsaa Larsen
HOLLY ON THE SUMMER ISLE: THE EXPLORATION
Holly på Sommerøen: Opdagelsesrejsen
Holly is bored at Grandpa's. She wants to go exploring, but Grandpa says there is nothing left to explore. Holly is sure there must be something. At night Holly sees a luminous rock traveling across the sky, landing on the other side of the island. Along with Turtie the turtle Holly goes on a magical exploration to find the luminous rock.
Denmark / 13 min / Short Animation / 2018 / Adventure
Director: Karla Nor Holmbäck
Writer: Mie Skjoldemose
Producer: Emily Nicoline Quist
THE CONCRETE JUNGLE
Betonová Džungle
The Concrete Jungle is a short animated film dealing with children's imagination and its boundlessness. When a neighbour drills into the wall, who knows what the child is chasing when he hears this sound he does not know and cannot classify.
Czech Republic / 8 min / 2019 / Short Animation
Director: Maria Urbánková
Writer: Rudolf Král
Producer: Martin Vandas
Percy Cat is looking forward to a relaxing day in Cat Lake City – a vacation paradise for cats. But the place is not as he expected. Not even the spot on the towel is as safe as he thought!
Germany / 7 min / Comedy
Director: Antje Heyn