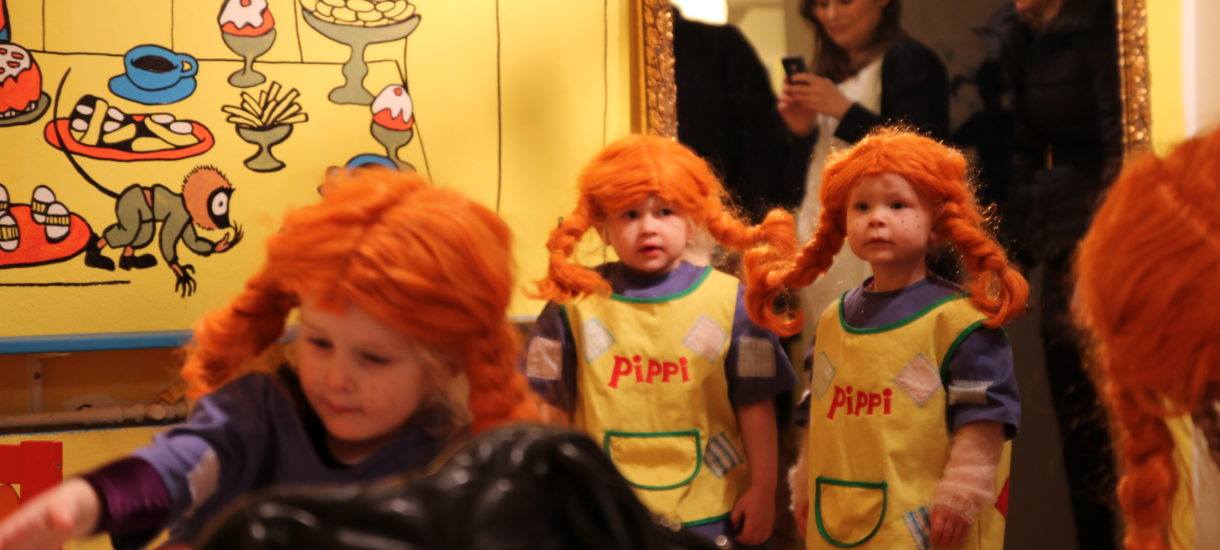 Pippi day at the Nordic House
"Time for a celebration!" shouted Pippi, when she was back on her feet again. "We'll celebrate until Villa Villekulla's roof flies off!"
13:00: Story time
13:15: a visit from Pippi
13:30: the exhibition "Til hamingju Lína!" opens in the children's library with games and competition
19:30: Becoming Astrid / a movie by Pernille Fischer Christensen (118 min) – free entry
MATR is offering a special Pippi menu in the restaurant (12:00-16:00) at a good price. Come and enjoy pancakes and other delights in beautiful surroundings.
The Exhibition will be up until September and we're celebrating Pippi with various events and workshops in the children's library during this time.
We encourage you all to dress up as Pippi!