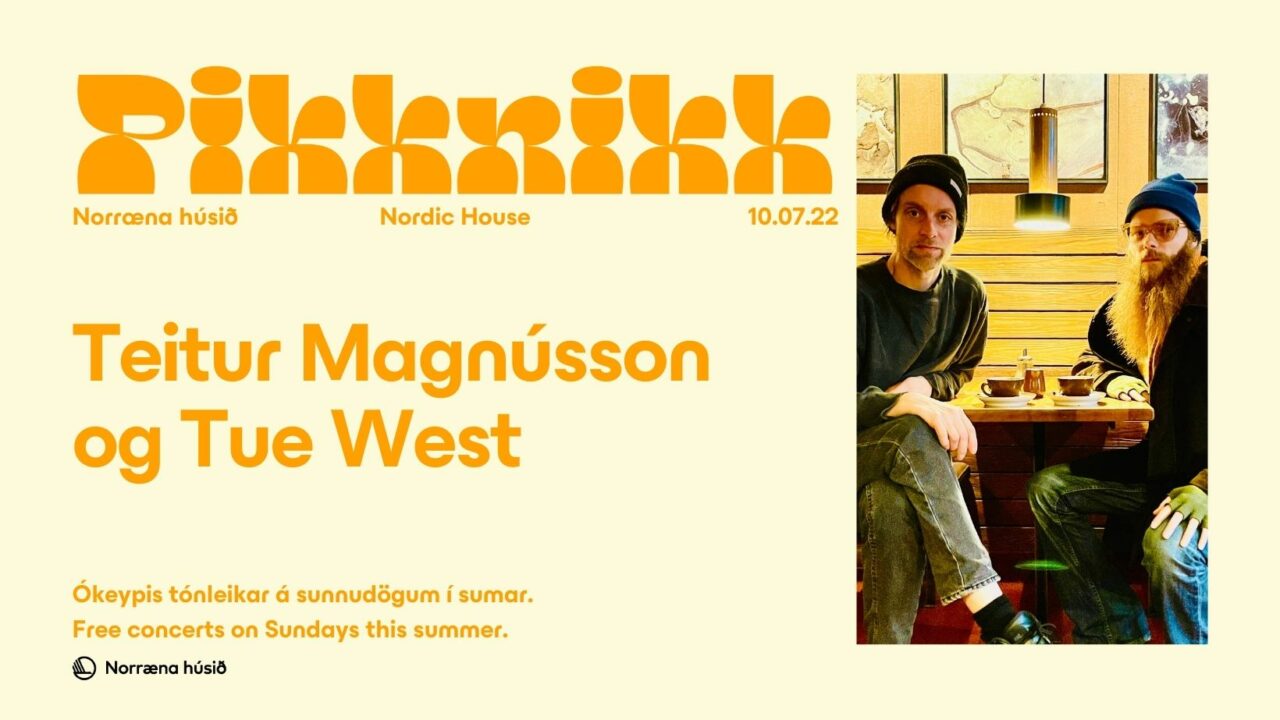 PIKKNIKK – Teitur Magnússon og Tue West – 10 júlí
PIKKNIKK free summer concerts!
 Teitur Magnússon (IS) and Tue West (DK) play on 10th of July. 
This Icelandic/Danish duo was founded in Reykjavik in 2020 by Teitur Magnusson and Tue West. Both are respected artists in their own homelands, and here, listeners will have a great opportunity to catch them performing together. They both have recent albums out, Tue with Frihed til at være en fange, and Teitur with 33, so they will have enough material to go around. Expect some colourful pop/rock over inventive lyrics.
As always, the concerts are free and will take place outdoors if the weather is agreeable.
Refreshments from SÓNÓ available for purchase.