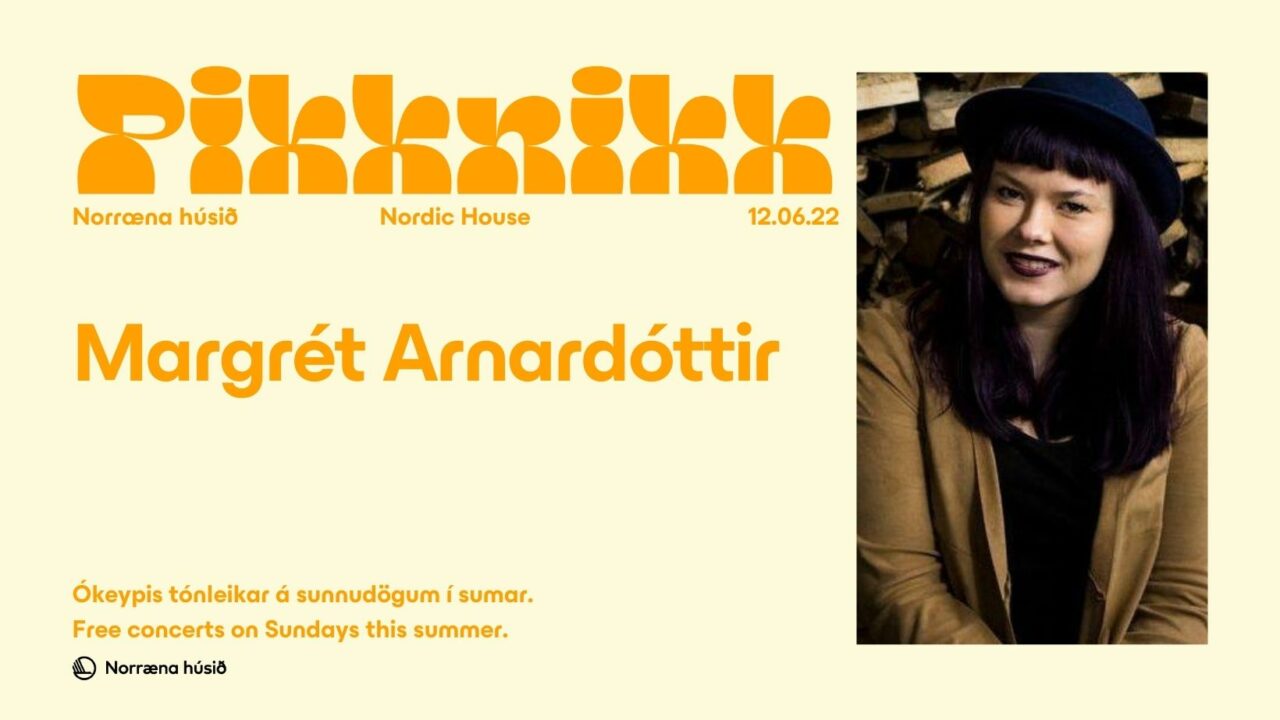 PIKKNIKK – Margrét Arnardóttir – 12 júní
We will continue our PIKKNIKK concert series this summer!
Icelandic Margrét Arnardóttir starts the summer concert series on Sunday 12th June.
Accordionist Margrét Arnardóttir has participated in several major projects on the Icelandic theater and music scene. She has worked together with musicians such as Prins Póló, Bubbi Morthens, Sóley and Benni Hemm Hemm. In addition, she has participated in performances of various kinds, written music for theater performances and been part of the Reykjavik Cabaret.For the concert, Margrét plays music from various sources; the French theme will dominate, but she also offers her own compositions. She will perform with the help from a couple of good fellow musicians.
As always the concerts are free and will take place outdoors if the weather is agreeable.
Refreshments from SÓNÓ available for purchase.