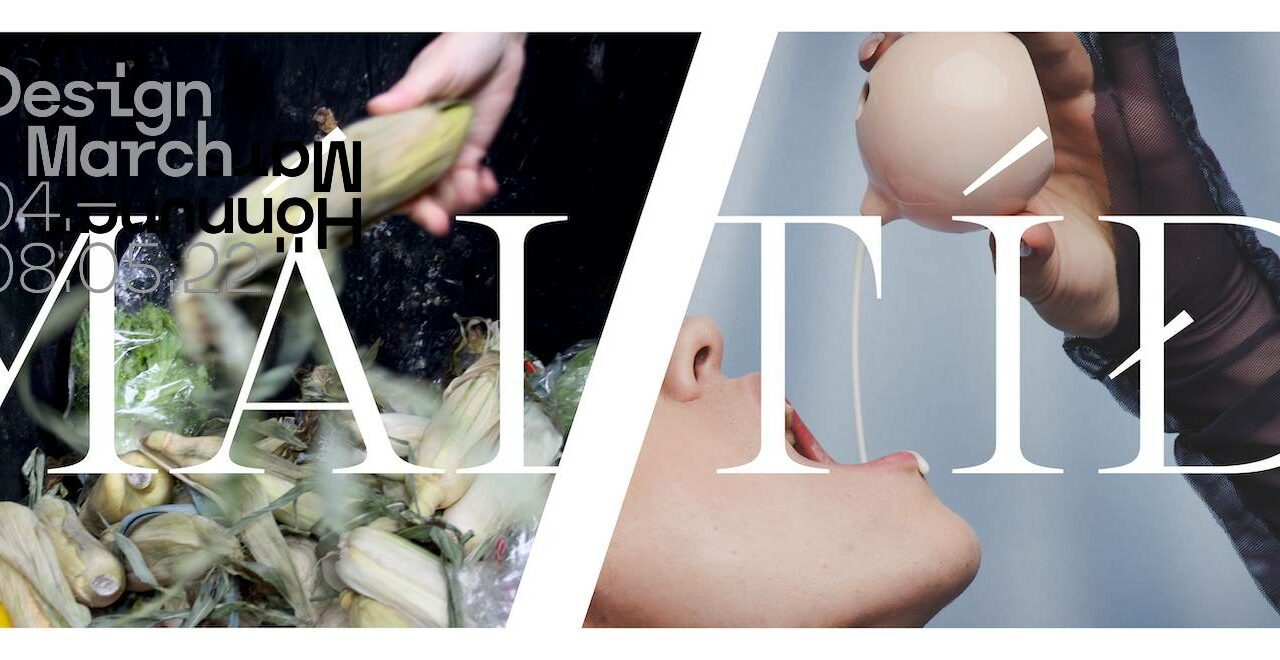 Welcome to multi-sensory edible experiences by Elín Margot and Pola Sutryk, inviting participants to physically interact with food design: "Carnal Dinner" – exploring the relationship between food and sexuality and "Waste Feast" – focusing on reclaiming food waste and celebrating things considered "trash".
MÁL/TÍÐ is a project born in 2021, connecting designers, artists and chefs working on the intersection of these disciplines. Our members focus on projects that challenge our current food culture and explore plausible alternatives inspired by new technology, philosophy and human sciences.
Using senses, such as taste and smell, we create new food narratives and bring lights on hot debatable topics such as food waste, climate change, feminism and globalisation.
For Design March we created two multi-sensory edible experiences where participants are invited to physically interact with food design.
About Waste Feast:
In our practice we focus a lot on the topic of food waste, both as a systemic and individual problem. We believe trash is an attitude, a word we put on things when they are unnecessary, unused, discarded, forgotten. But trash ceases to exist if you put it under a spotlight, if you look at it, acknowledge it, celebrate it and reuse it (or in this case – eat it).
According to studies, Iceland has one of the highest amounts of food waste per capita. How do we tackle this problem?
On Saturday 7th of May Pola Sutryk and Elín Margot invite viewers to the Nordic House's greenhouse for a live cooking performance, where they turn produce obtained from waste bins into elegant finger foods, creating recipes on the spot and reclaiming "waste" as "treasure". We invite people to observe and talk with us, share knowledge and ideas and try delicious food from the dumpster.