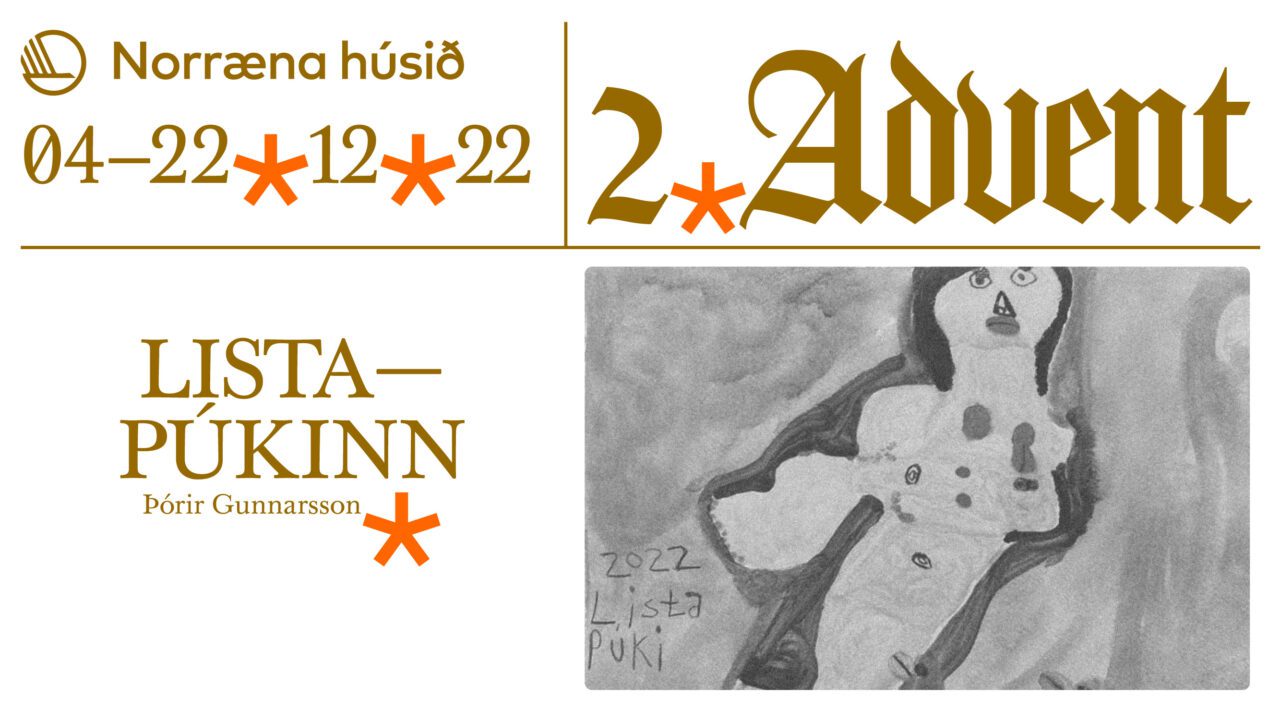 LISTAPÚKINN: Creatures, my mother and me
LISTAPÚKINN – Art Exhibition by Þórir Gunnarsson
Welcome to the opening at 15:00 on the 4th December in the atrium
of The Nordic House.

H

onesty, purity and sincerity are key features in Þórir´s works.

 



His works are adventurous and full of magic and his unique narrative. Bright and non-naturalistic colors, crude designs, skewed perspectives and simplicity in motifs are
among the prominent features of captivating art.
In these paintings, which are full of various colors and characters, the external expression of the painter's emotions is completely evident. His works were created spontaneously through free expression and based on his environment and his very personal observation skills. Although Þórir´s works are
personal they often feel familiar to us all and they provoke the sense of "belonging".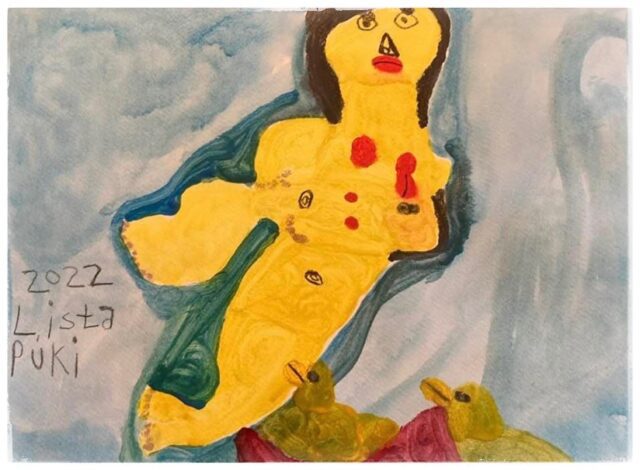 Þórir Gunnarsson, better known by the name Listapúkinn, is born and raised in Mosfellsbær, Iceland. He works at Múlundur and Reykjalundur and trains at Afturelding in addition to being an active member of Rothögg's support club. Þórir has been productive in his art and has had various exhibitions ever since he held his first solo exhibition in Álafosskvos under the name Listapúkinn in 2012. Earlier this year he opened an exhibition in Mosfellsbær art gallery. Listapúkinn was honored as the municipal artist of Mosfellsbær in 2021, and now his fame is rising higher than ever.
Curated by Elham Fakouri.
The exhibition will be up from 04.12 – 22.12
Open everyday 10am – 5pm except Mondays.
ACCESSIBILITY: The Atrium and bathrooms are wheelchair accessible. Bathrooms are gender-neutral.